Arnold Schwarzenegger managed to be both inspiring, and very funny, picking up his 'Action Hero in our Lifetime' gong at the Jameson Empire Awards on Sunday night.
The 'Terminator' star was collecting a special Empire magazine 25th anniversary award at the event, where he told an appreciative audience, why his own history proved no one should ever take 'no' for an answer.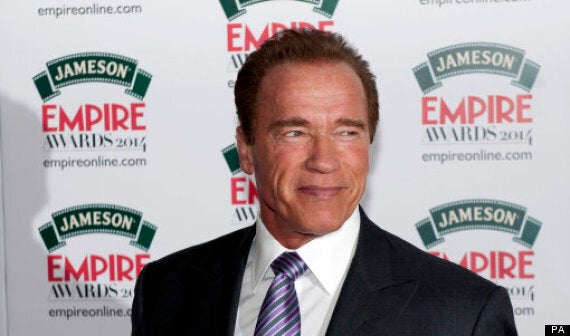 Arnie was in fine form collecting his lifetime achievement award on Sunday night in London
"I remember when I was getting into bodybuilding, in Austria they said I would never make it, maybe be a soccer champion, a ski champion, but not a bodybuilding champion, this is a British-American thing, you will never win.
"Well, I didn't listen to the naysayers and I won the world championships 13 times in a row."
Arnie collected his first Mr Universe title here in London, before he set himself the next challenge - showbusiness.
"When I wanted to get into the movie business, the first thing they said was, 'it will never happen,'" he recalled (totally).
"They said, 'Look at your body, you're over-developed, you weigh 250 pounds. This is the 70s, Arnold, it's the time of the little guy. Dustin Hoffman, Al Pacino, Woody Allen, they are the sex symbols now. It will never happen.
"'Plus, your accent. There's never been anyone in America who's become a leading man with an accent. It will never happen.' I didn't listen to them.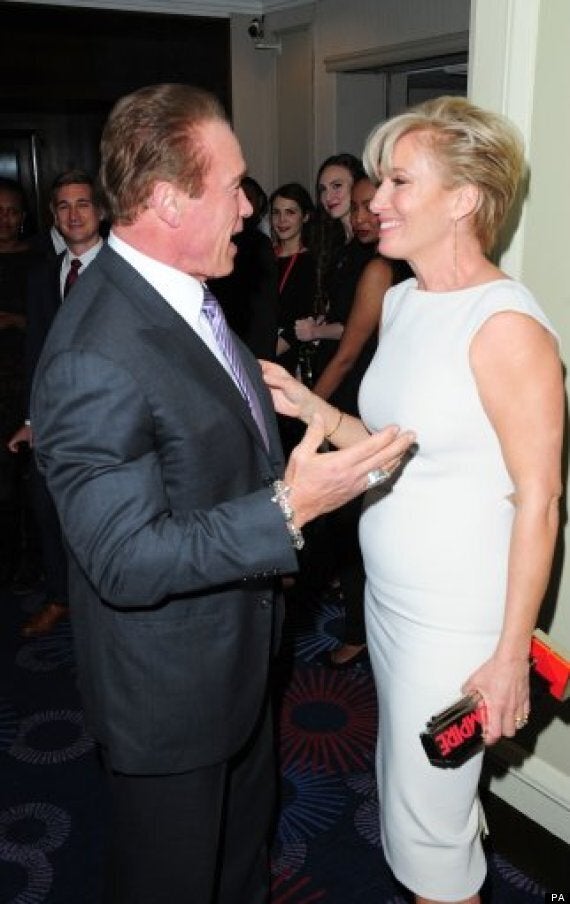 Arnie affectionately greets former co-star Emma Thompson
"They also complained about the name. They said, 'I can see it already… you, with the name Schwarzen-schnitzel, there will be lots of people with normal names.'
"But I didn't listen to them. I went on and I was successful and I made my way all the way through, and I had the career I wanted to have, made the movies I wanted to make, and so this is a lesson for all of you… never take no for an answer. Thankyou very much."
The other lifetime honoree on the night was Tom Cruise, who also received a standing ovation from the packed room, and revealed why he knows he's had "a rich life".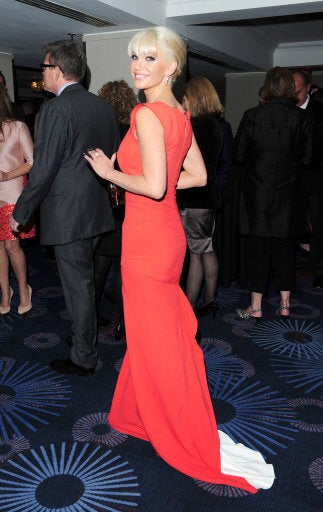 Jameson Empire Film Awards