Pirtek Racing's Andrew Jordan enjoyed a stellar start to his title defence after scoring lights-to-flag victories in the opening two rounds of the 2014 Dunlop MSA British Touring Car Championship at Brands Hatch.
The reigning champion didn't have it all his own way, however, as the eBay Motors BMW of Colin Turkington took the honours in the final thrilling encounter at the legendary Kent circuit.
Two podiums for MG KX Clubcard Fuel Save driver Jason Plato and promising results for Gordon Shedden and Matt Neal on the debut of the Honda Civic Tourer mean just nine points separate five drivers after the opening weekend.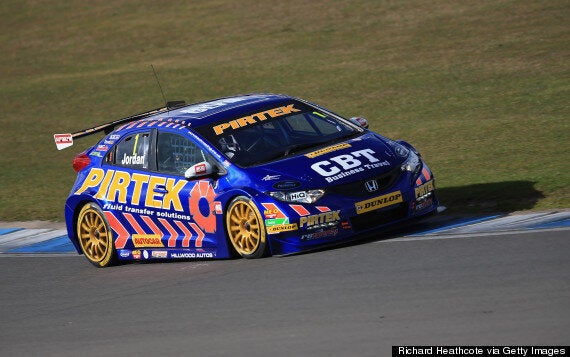 Andrew Jordan in the Pirtek Racing Honda Civic in action
Jordan said: "This is what we do it for – to win. I knew I had the pace to stay in front as long as I didn't make any mistakes. It's another cracking result and one of the harder wins I've had to work for. Race three was really hard work – I didn't have anything to fight with really. Although we didn't have the set-up in the final one, races one and two were spot on! To put it on pole, take race one and then race two with full weight on – I'm really pleased!"
Starting from pole position in races one and two, Jordan fended off separate challenges in each from two former champions. Plato's MG6 kept the Honda Civic honest in the season opener, whilst Shedden's Tourer latched on to Jordan's title-winning Pirtek car in the second contest.
Despite growing pressure in each race, Jordan produced mature drives in both to take the wins and put himself in an early lead of the standings.
Neal claimed the first ever BTCC podium for an 'estate' style car when he hauled his all-new machine to third place in race one, whilst Ulsterman Turkington made the rostrum in the next race with a hard-fought third place.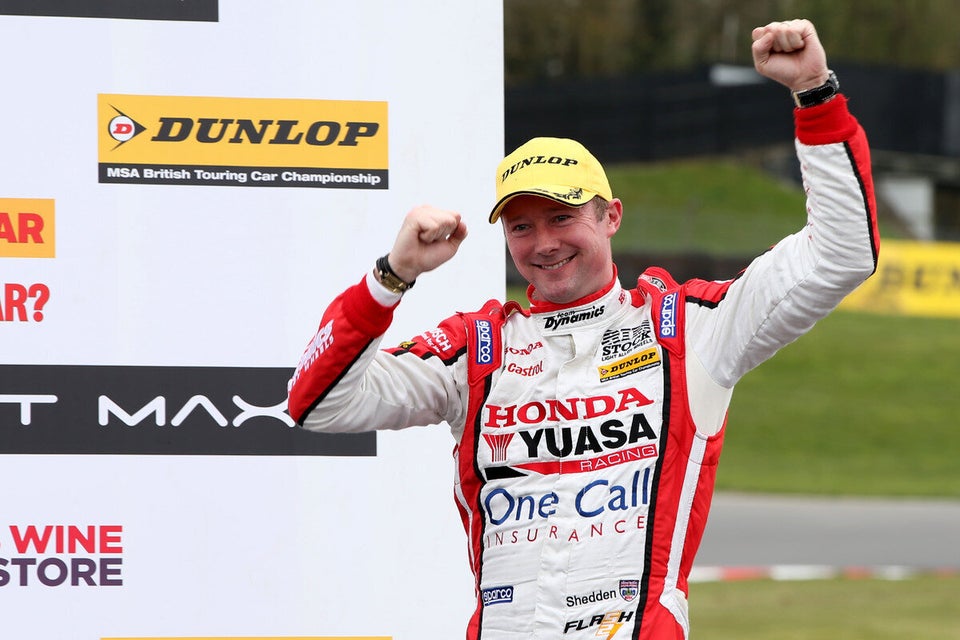 BTCC Brands Hatch
2009 champion Turkington enjoyed an even better end to the weekend when he passed his BMW team-mates Rob Collard and Nick Foster to a claim popular victory in the final contest.
It was a BMW 1-2-3 off the line as the rear-wheel drive cars blasted their way down to Paddock Hill Bend for the first time in race three. Rob Collard led from Nick Foster initially but Turkington eventually put both to the sword with separate moves, the final being a clever manoeuvre through Clearways and down the Brabham Straight.
Old adversaries Neal and Plato eventually hustled their respective Honda and MG machines past Turkington's two team-mates to complete the podium positions, ending an exciting opening day of the tin top season. Plato set the fastest lap of the race along the way, but couldn't quite manage to pass Neal's Honda.