If you're a gymophobe who bemoans working out inches away from lycra-clad fitness freaks, then Good Gym - a community-based project committed to giving back while getting fit - could be right up your street.
Instead of pacing on a treadmill or lifting dumbbells, Good Gym volunteers run 4km visit an isolated older person or head across town to get their hands dirty and spruce up a community centre.
"In gyms across the country, people work out furiously, lifting things that don't need lifting and not really enjoying themselves," said the organisation's founder Ivo Gormley. "I thought that people should start do something a bit more useful with that energy."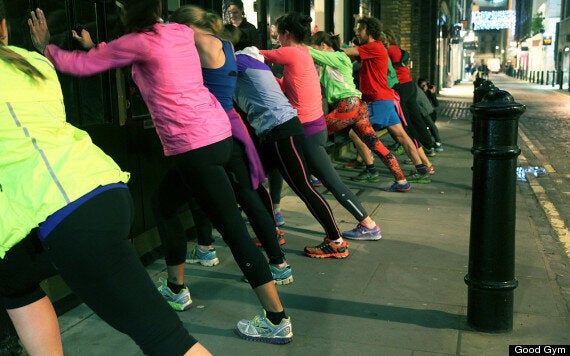 He first started running to visit Terry, 65, who suffered from various long-term health conditions, before recruiting others. And the movement is spreading like wildfire.
Good Gym currently operates in six areas in the UK at the moment including London boroughs Camden, Hackney, Lambeth, Tower Hamlets, as well as in Bristol and Liverpool. They're dreams are to operate in every major city in the UK before expanding globally.
Volunteers are mainly recruited through word of mouth and the organisation is inundated with people wanting to give back.
"Our runners get their friends to come along and help out," says Ivo. "It's quite an unusual experience running through the city at night and then digging in park you've never been to. You see parts of the city you've never been to before and meet new people."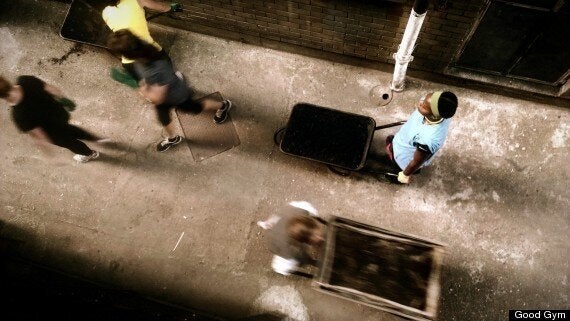 There are also plenty of projects for Good Gym runners to help out on.
"We take referrals from all sorts of organisations, ranging from community pharmacists to district nurses and care homes," he says. "Sadly isolation and loneliness are growing problems in our cities, figures show that 15% of older people are always or often lonely."
When asked which project has been the most memorable, Ivo said: "I remember one of the early runs in Camden when we had 2 tonnes of earth to shift off the road, not many tools and not much light either. Everyone went for it and we shifted the lot in 45 mins. People actually seem happier when the work is harder."
"It's great when you see things really change - I like it when you get a job that you think is almost impossible and then people get stuck in and get it sorted."