Pictures of the day from The Huffington Post brings you the very best news and sports images, from around the world chosen and created by our own photo editors, Elliot Wagland, Tahira Mirza and Michael Cripps.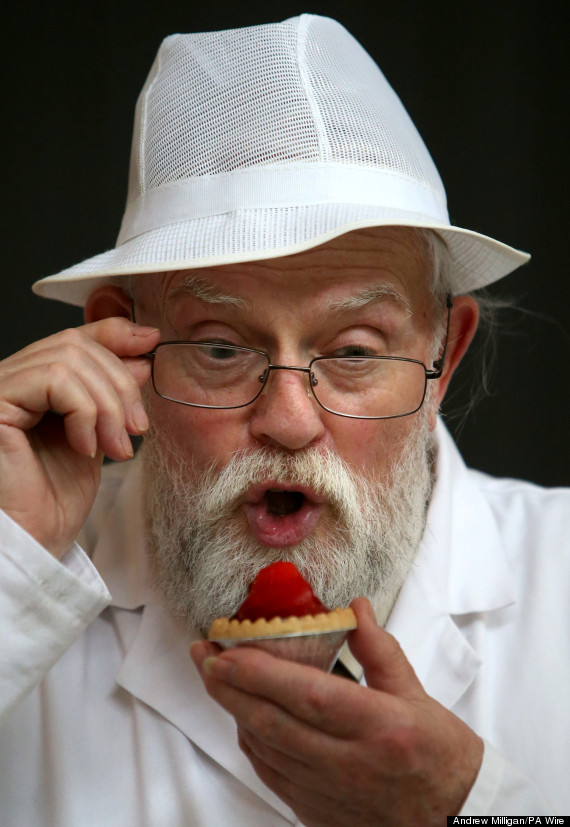 Judge John Young looks at a strawberry tart during judging for the Scottish Baker of the Year competition at the Carnegie Conference Centre in Dunfermline.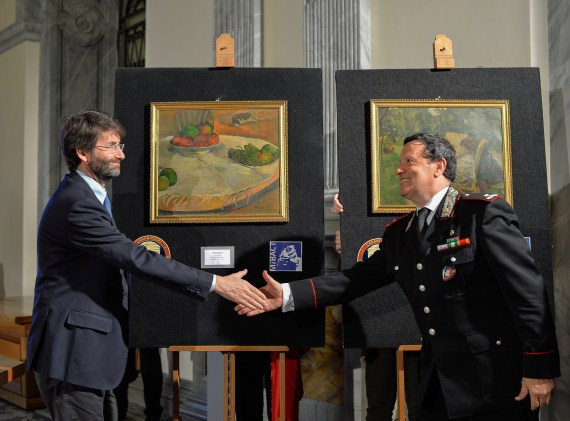 Italian minister of culture Dario Franceschini (L) and General of Carabinieri Mariano Mossa shake hands as they stand in front of the two paintings stolen in London in the 1970s by French artists Paul Gauguin 'Fruits sur une table ou nature au petit chien', (L) and Pierre Bonnard 'La femme aux deux fauteuils' on April 2, 2014. The two paintings have been recovered in Italy, the culture ministry said today. The works, thought to be worth millions of euros (dollars), were recovered by Italy's heritage police.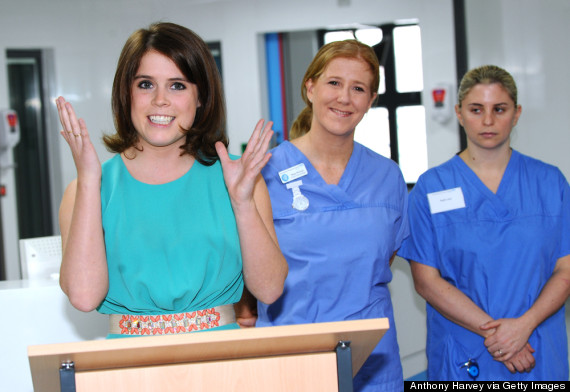 Princess Eugenie meets staff and patients during a visit to the Royal National Orthopaedic Hospital in Stanmore, London.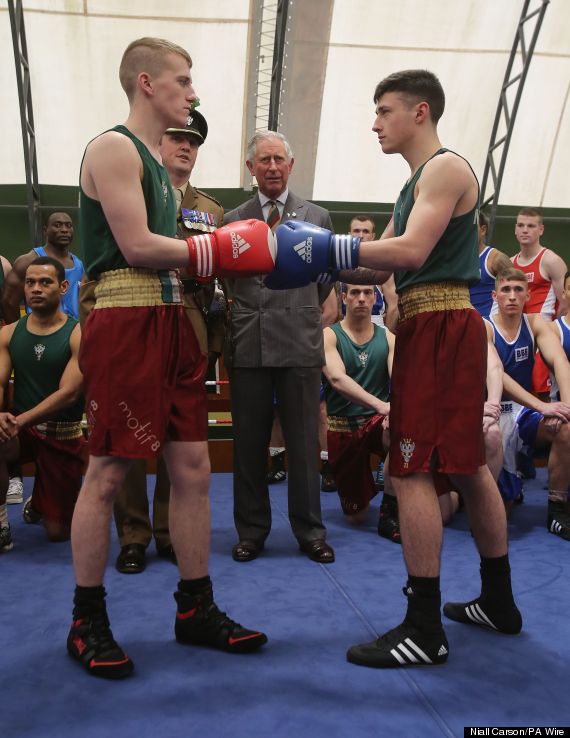 The Prince of Wales watches members of the Mercian Regiment boxing team during a visit to Palace Barracks near Belfast, on the second day of his visit to Northern Ireland.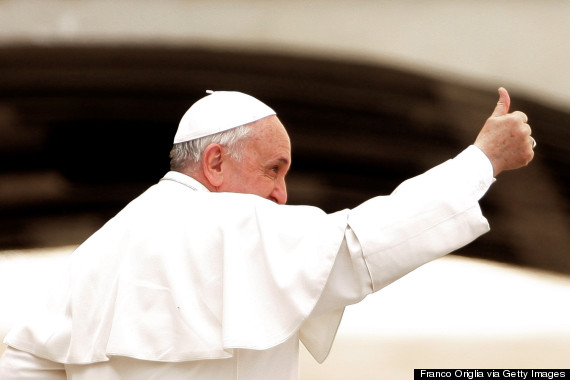 Pope Francis waves to the faithful as he leaves at the end of his weekly audience in St. Peter's Square on April 2, 2014 in Vatican City, Vatican. Tomorrow the Holy Father will receive Queen Elizabeth II and Prince Philip, Duke of Edinburgh.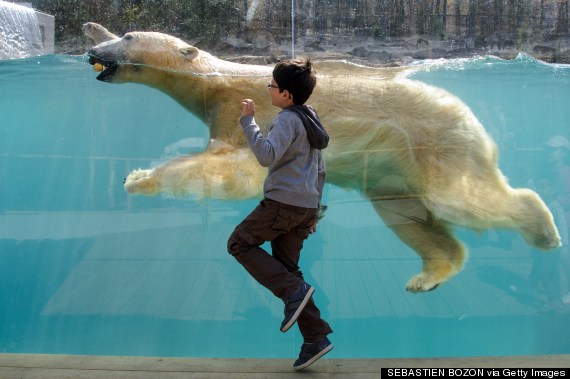 A child looks at a polar bear during the opening day of the new polar area at the zoo of Mulhouse on April 2, 2014.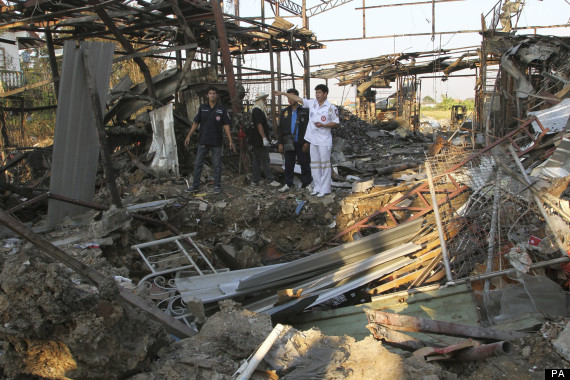 Thai charity workers stand next to a crater created by a bomb explosion at a scrap shop in Bangkok, Thailand. Workers at the scrap shop in Thailand's capital on Wednesday accidentally detonated a large bomb believed to have been dropped during World War II, killing at least seven people and injuring 19 others, police said.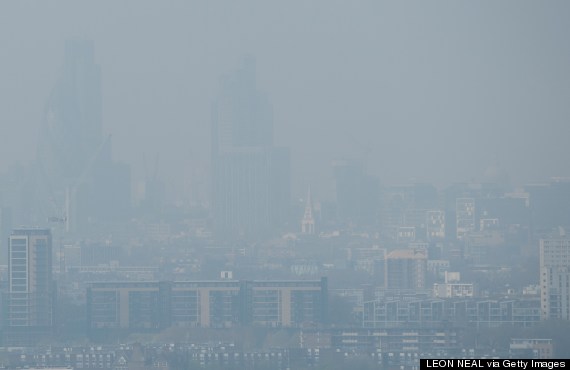 Air pollution hangs in the air lowering visibility in London, on April 2, 2014. Saharan dust mixed with pollution from Europe and the UK has blanketed a large area of the country, raising air pollution levels to dangerous levels.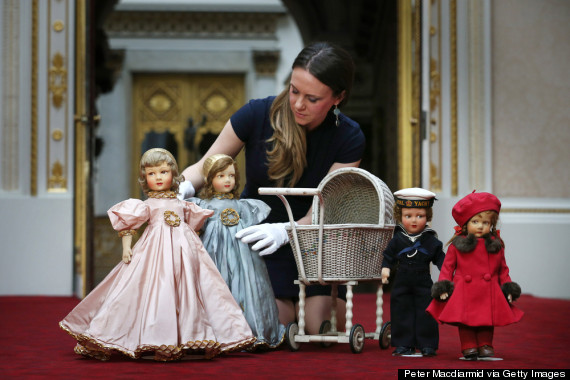 Royal Collection Trust Curator Anna Reynolds adjusts dolls and a pram belonging to Queen Elizabeth II at Buckingham Palace ahead of the Royal Childhood exhibition on April 2, 2014 in London, England. Spanning more than 250 years the exhibition brings together objects from the Royal Collection, the Royal Archives and the private collections of members of the Royal Family, as well as previously unseen photographs and film footage. Royal Childhood is part the Summer Opening of the State Rooms at Buckingham Palace from July 26, 2014 to September 28, 2014.
This brillaint image uploaded on to imgur captioned 'A captured moment between an 8 month old clouded leopard and her trainer at the San Diego Zoo. Those eyes.' has stolen our hearts a little.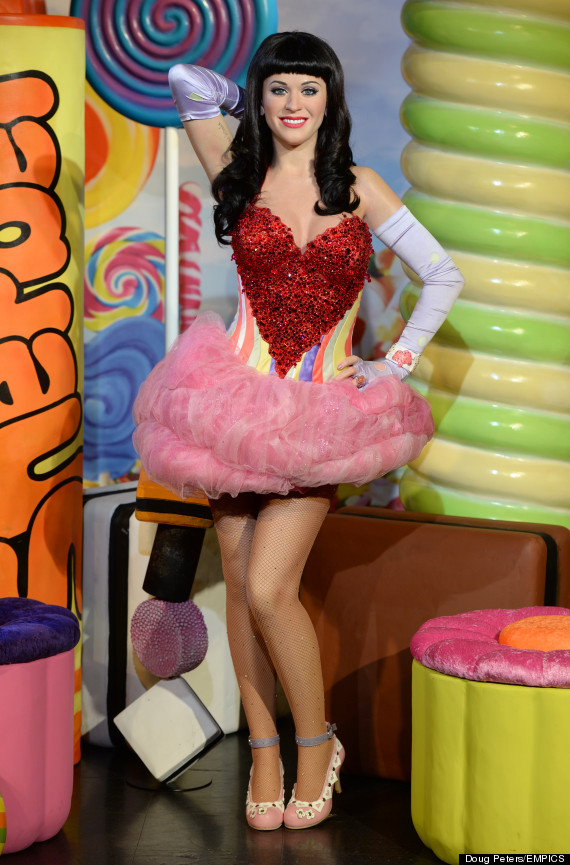 The wax figure of American recording artist Katy Perry is unveiled at Madame Tussauds, London. The figure, which is visiting from Madame Tussauds Sydney, will be on display over the Easter period.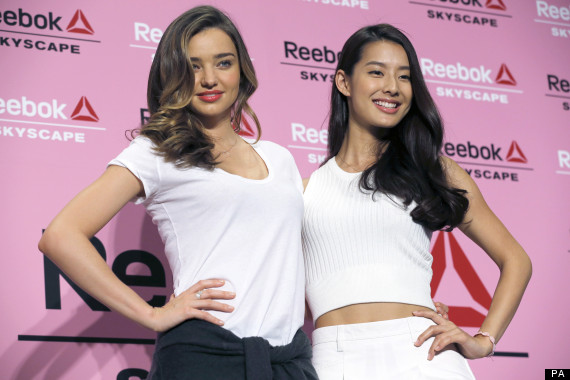 Australian model Miranda Kerr and Japanese actress Sumire pose for photographers during a promotional event in Tokyo.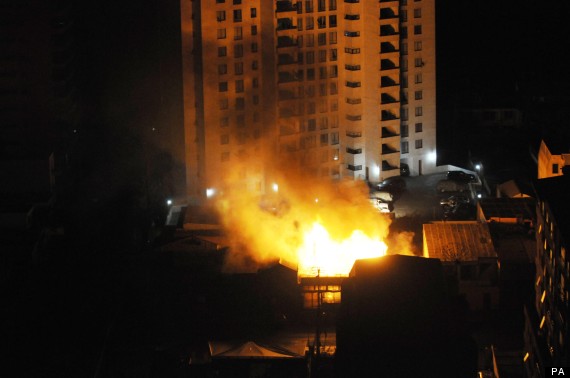 A fire burns at a restaurant after an earthquake in Iquique, Chile. A powerful magnitude-8.2 earthquake struck off Chile's northern coast on Tuesday night.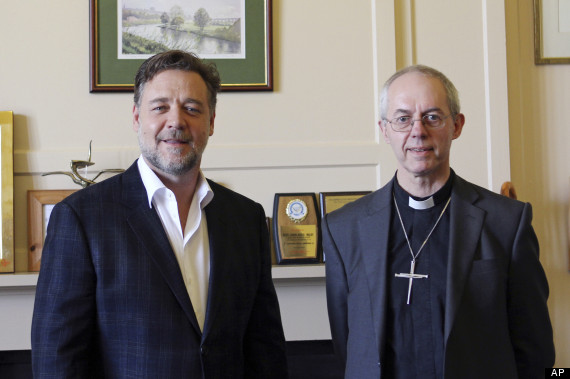 The Archbishop of Canterbury Justin Welby meets with New Zealand actor Russell Crowe to discuss faith and spirituality at Lambeth Palace. Even though Crowe's new film has prompted anger and cries of blasphemy from some religious groups, Welby held a short private meeting with Crowe, who is currently promoting his new movie based on the biblical story of Noah.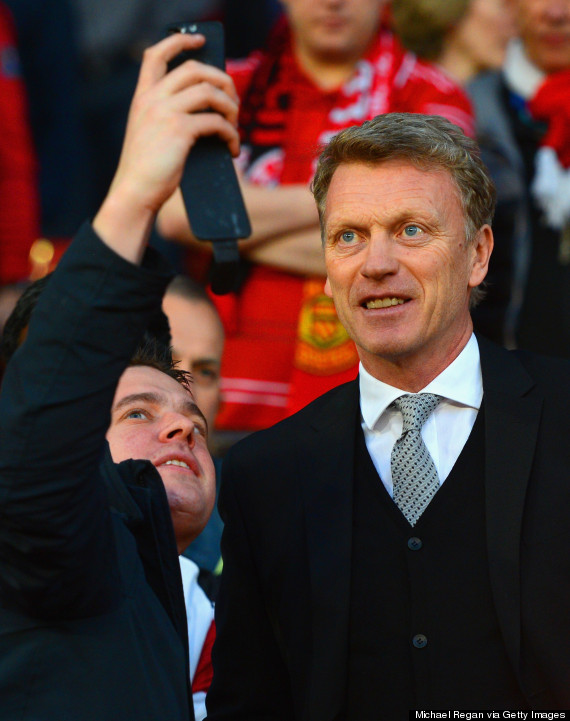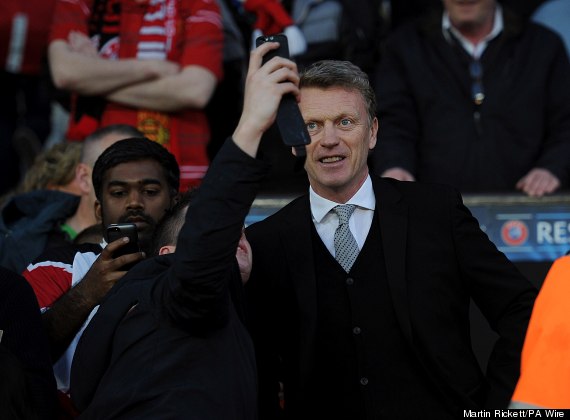 David Moyes manager of Manchester United poses for a photograph with a fan during the UEFA Champions League Quarter Final first leg match between Manchester United and FC Bayern Muenchen at Old Trafford on April 1, 2014 in Manchester, England.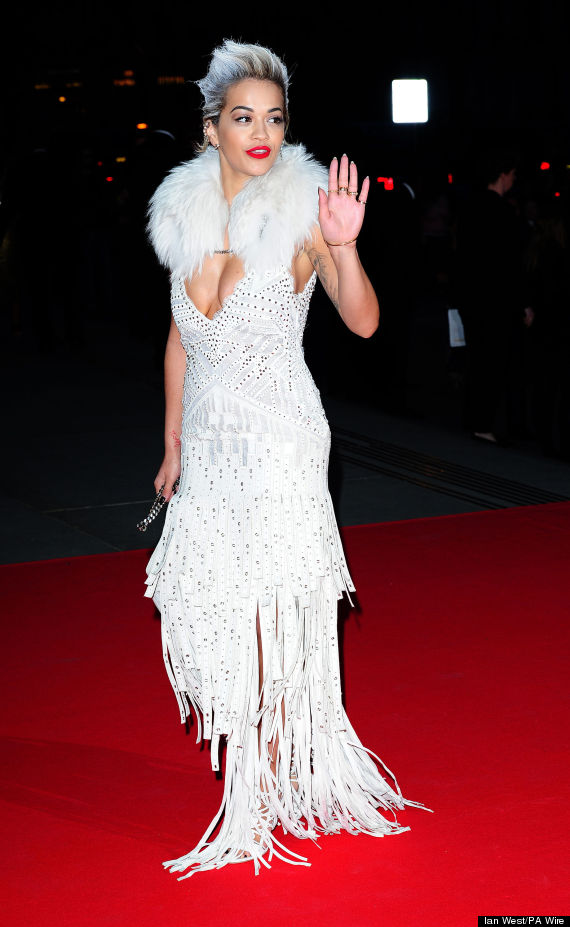 Rita Ora attending The Glamour of Italian Fashion 1945-2014 private dinner at the Victoria & Albert Museum, London.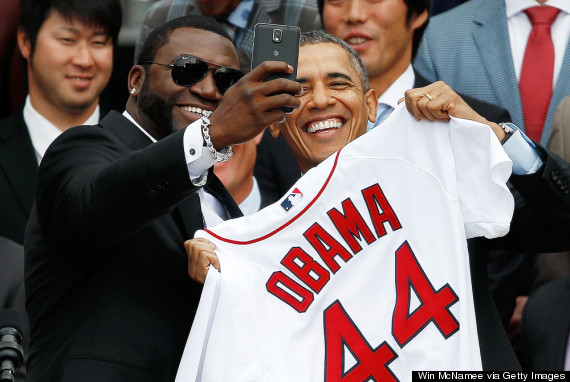 Boston Red Sox designated hitter David Ortiz (L) poses for a 'selfie' with U.S. President Barack Obama during a ceremony on the South Lawn of the White House to honor the 2013 World Series Champion Boston Red Sox April 1, 2014 in Washington, DC. The Red Sox defeated the St. Louis Cardinals in the 2013 World Series.
Cute baby panda Bao Bao makes outdoor debut at Washington DC National Zoo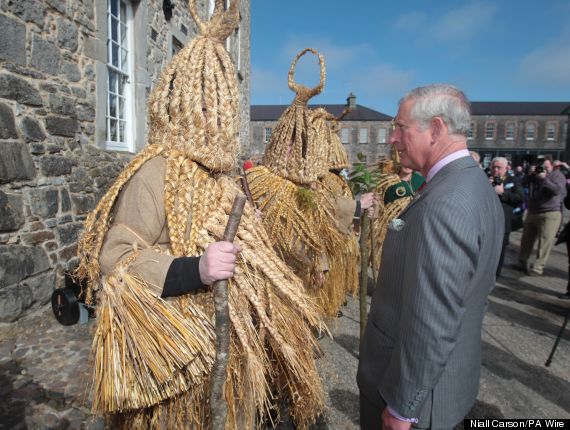 The Prince of Wales meets a group of Irish Mummers at Enniskillen Castle museum at the beginning of a two day visit to Northern Ireland.