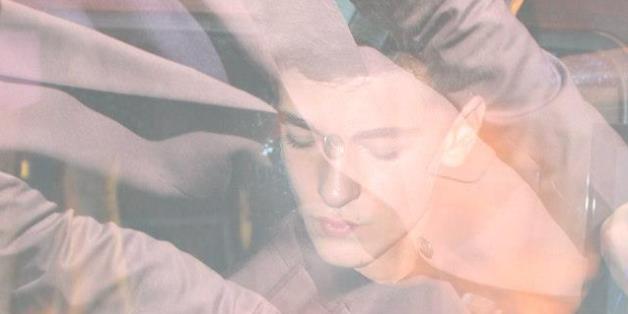 Milo Evans/Facebook
Meet: Milo Evans, aka Nimino, an 18-year-old tech college student from London.
How long have you been playing?
In terms of instruments I took up drums at the age of 11 but I began using music software in school when I was 15. I then took up DJing a year later, dropping news headlines and weather reports on unsuspecting audiences.
Why did you start?
Music production just sort of happened for me really. When starting out I enjoyed it as a hobby but back then it was just me and some friends breathing down a microphone and then auto tuning ourselves. I only started taking it seriously when I realised that although funny, some of those tracks were actually half good.
What's your earliest or favourite musical memory?
My drum teacher once walked in on me with both of his drum sticks up my nose. He was not amused but I was a walrus so I didn't care.
If you could collaborate with any artist, living or dead, who would it be and why?
I am aware this is supposed to be a light hearted interview but KOAN Sound's production is not something to joke about. It's just absolutely impeccable. I would love to work with them so many reasons; for one they have those swung rhythms down to a tee, and I love a bit of funk. I'd also just want to pick their brains for hours, really get into the intricacies behind their work and see what effect it would have on mine.
Who is your musical idol, living or dead?
I've been following Pretty Lights' career since very early on and he's just a straight up genius. He made a label, creating a name for himself, Gramatik and loads of other artists that I love.
What is your musical dream?
I would simply like to make enough off my music to be able to survive. I would also like to have some sort of impact on the way that music is distributed nowadays. The things people use the internet for can't be controlled, it's been proved time and time again. In my opinion we shouldn't be trying to prevent music piracy so much as finding alternative methods of distribution that can benefit both the fan and the artist. People like Trent Reznor and Gramatik have had some good ideas on this subject.
If you could play at any festival, which would it be?
I went to Outlook last year and the whole experience was just ridiculous. It's unrealistic how good it is, even when just watching the promo video on YouTube it seems too good to be true. I'd do some horrible stuff to get the opportunity to play at that festival.
Who are your fans?
Strangely I have quite a few fans from America and Australia, but of course my main fan base is closer to home.
What is your all-time favourite song?
I can't say what my alll-time favourite song is as I'm really not sure, but Flume's remix of Disclosure's "You and Me" definitely jumps to mind. I've always got room for Flume.
Follow Nimino on SoundCloud, and like his page on Facebook