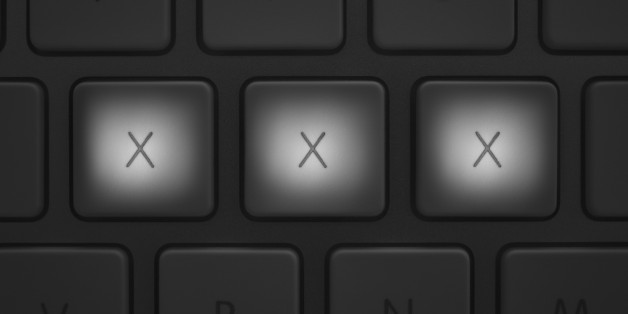 Mike Kemp via Getty Images
Revenge porn is becoming an epidemic amongst young people, with charities reporting that they are seeing a sharp rise in complaints, according to the BBC.
The National Stalking Helpline, Women's Aid and the UK Safer Internet Centre told BBC's Newsbeat that more terrified victims are getting in touch after malicious ex-partners post sexual pictures and videos of them online after a break-up.
Some have reported personal details linking them to the explicit pictures have also been posted.
Campaigns are beginning to gather steam for a law banning the redistribution of naked pictures without consent. One York university student had 21 naked photos of her uploaded to Facebook, which then were reposted on a revenge porn site, and on multiple explicit websites, including her full name and phone number.
The pictures are now some of the first results on Google her name is typed into the search engine.
Her friend Heather Robinson, a fellow student, began a petition which has garnered 2,200 signatures, because they could not get" any legal help other than a copyright claim".
Most of the porn sites were helpful in taking the pictures down, but Robinson said she wants to continue to help other women.
Laura Higgins, helpline manager at the UK Safer Internet Centre, told the BBC her organisation has noticed a large increase in calls over the past 12 months.
"What we're getting is just the tip of the iceberg," she said. "So many people are simply too embarrassed and humiliated to seek help or advice.
"I think we're a bit slow catching up here and because it's being talked about a lot more in America they're starting to introduce more robust laws.
"There is legislation here in the UK but I don't think it's very co-ordinated. It depends very much on who your local police force are and whether your courts have had experience of dealing with these issues."
Karen Ingala Smith, chief executive of anti-domestic violence charity nia, told Huff Post UK her staff "routinely see social media used in a variety of ways by men as part of their campaign of abuse".
"Examples include aggressive and derogatory posting to joint friends on Facebook, sending or threatening to send explicit photos and videos to family members and talking photos during sexual assaults that were subsequently shared on the internet," she continued.
"Rather than seeing men's use of social media to perpetrate abuse as something new, it's the same old male violence against women and men's attempts to control and coerce women adapting and evolving in response to our changing world. The root cause is the same for all forms of male violence. "
California, Texas and Utah have specifically banned the act of posting sexual images without the person's consent, and politicians in New York state are also campaigning for a similar law.
The woman leading the fight across the Atlantic is Charlotte Laws, who has received repeated death threats for her campaign against revenge porn site owner Hunter Moore.
Moore's website isanyoneup.com posted explicit pictures of women, and some men, on his website, most uploaded by ex-partners, along with full names, jobs, addresses and as many personal details as he could find.
Laws' daughter Kayla had her email and Facebook accounts hacked and a topless photograph of her was posted online.
Moore, who has bragged about being a "professional life ruiner", has now been arrested for conspiracy, unauthorised access to a protected computer and aggravated identity theft, and faces up to 42 years in prison, for the most part because of a dossier of evidence against him compiled by Laws.