'Game of Thrones' star Gwendoline Christie, who plays the Amazonian Brienne of Tarth in the hit series - has revealed that, at a low point in her acting career, she actually considered becoming a nun.
"I had a very idealised idea of what silence, daily prayer and harvesting vegetables from a walled garden might be," she told the Times magazine this weekend.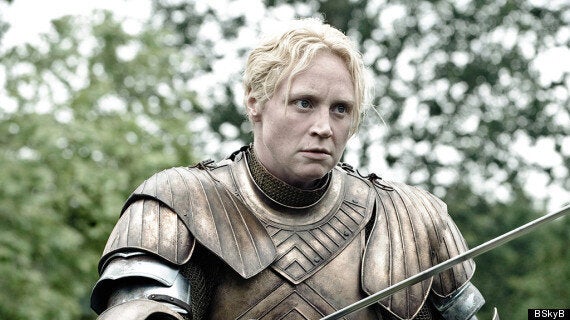 Gwendoline Christie in action as Brienne of Tarth
Fortunately for her many Brienne fans, Gwendoline had a mentor in the shape of actor Simon Callow, who had previously taken the young actress under his wing. According to Gwendoline, he told her he could "smell" success coming towards her, so she prevailed from taking the vow.
It was the fans who got Gwendoline her part, lobbying on social media pages for this 6'3" young theatrical actress to get the role of warrior Brienne, thrust into a competitive role with the men around her, including her great but strangely-loved Nemesis, Jaime Lannister, who delights in upsetting her, just like a boy in the school yard.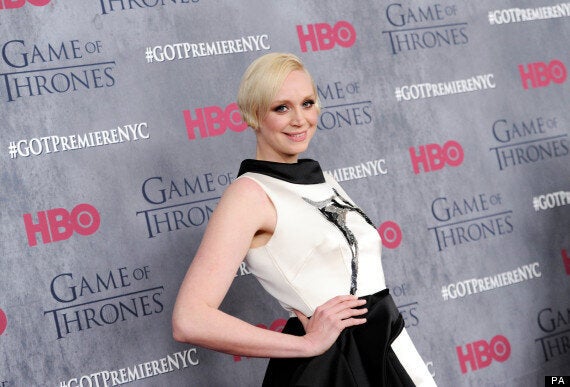 Somewhere Brienne wouldn't hang out... the red carpet for Gwendoline Christie
And the rest is, of course, history, with Brienne of Tarth becoming one of the most talked-about and much-loved characters in a show full of distinctive stars, and one of which even President Obama is a fan who demands advance screening tapes.
Gwendoline had to shape up for the role, eating steak and learning to canoe and ride a horse. The haircut, though, was the biggest challenge.
"But there are compensations," she told the Times. "I do feel bloody amazing when I've got the armour on and I'm holding my sword. A sword is a very sexy thing. It's sexy overpowering a man."
'Game of Thrones' returned last night in the US, which meant a very late night for its devoted British fanbase, many of whom stayed up until 3am this morning to catch the simul-cast. And it's on again tonight, on Sky Atlantic at 9pm, for those who strangely put their Sunday night sleep first - just.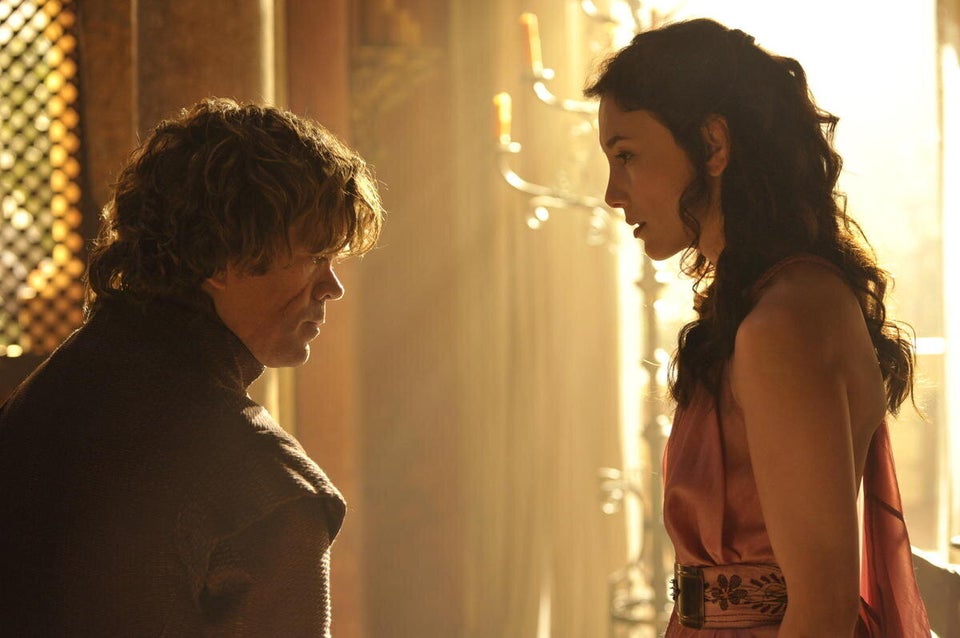 'Game Of Thrones' Season 4