Pennsylvania's Good Samaritan Hospital was not the venue newlyweds Heather Miller and Brian Neff had in mind when they tied the knot, but in the end, the most important thing was that they had each other.
Talking to reporters after their wedding on Friday, Heather said: "i didn't think this would ever happen. I get to marry the man of my dreams."
Heather was diagnosed with bone cancer 10 weeks ago, after presenting with very bad lower back pain. Although she believed she pulled a muscle, an MRI scan revealed a mass in her back that turned out to be an aggressive form of incurable cancer.
She and Brian met five years ago, when he was going through a divorce and they became best friends. After helping him through it, they fell in love and planned to get married later on this August.
SEE ALSO:

How To Avoid Marrying The Wrong Person
"Her father, John, pushed her hospital bed down a hallway to the hospital conference room where the ceremony took place to the sound of George Strait's I Cross My Heart, reported AP.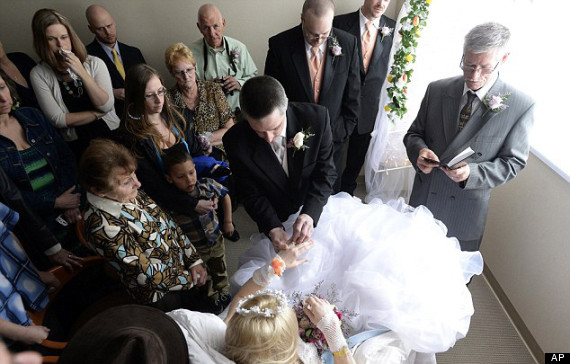 She passed well wishers, while dressed in a beautiful white wedding dress with her IV drip decorated with flowers.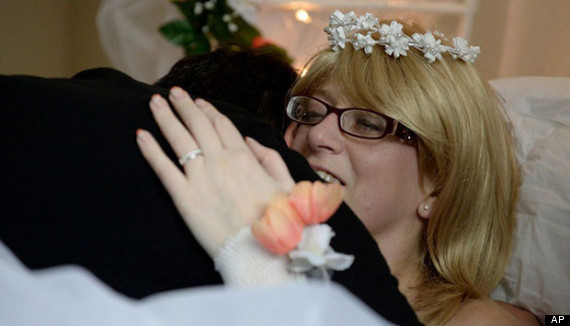 She thanked her mother, father and husband for helping her to battle the cancer, and pay tribute to the hospital staff who worked with family and friends to pull together the ceremony so quickly.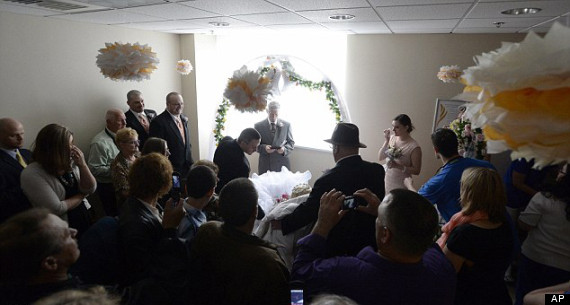 (H/T:Mail Online)