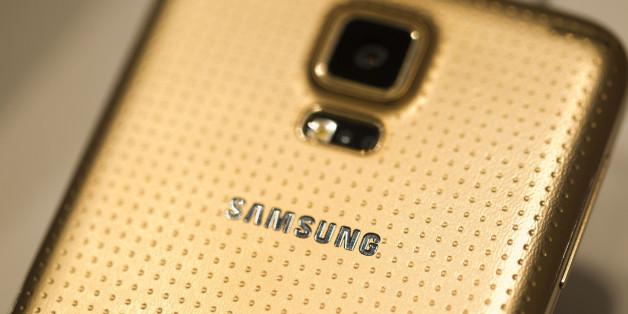 Bloomberg via Getty Images
It's almost here - the Samsung Galaxy S5 will be released around the world on Friday 11 April, and we can't wait.
The 5.1-inch flagship smartphone looks set to instantly become one of the world's best reviewed and best-selling gadgets, coming with a clutch of ultra-high end features and interesting new ideas.
But what, really, is so great about it? What can it do that the S4 can't, and how does it compare to the competition?
And even if you do want one, where do you go to get it - and how much will you pay?
Here's everything you need to know about the Galaxy S5.
What are the main features?
The new device has an upgraded 16-megapixel camera, new fitness tracking features, a fingerprint and a heart-rate scanner and is water resistant. Oh, and the 'best screen in the world'.
It also features a new battery-saving mode, rethinks elements of Samsung's TouchWiz OS design and offers boosted WiFi and LTE download speeds.
However, while the S5 has a marginally larger screen, a new faux-leather perforated back and several other hardware upgrades, it retains the essential styling of the Galaxy S4.
What are the technical specs?
5.1 inch 1080P super AMOLED display
Android 4.4
Quad Krait 2.5Ghz
16 megapixel camera
2GB RAM (16Gb/32GB on board storage)
2,800 mAh battery
IP67 water and dust resistant
What can it do that the Galaxy S4 can't?
The S5 has a much improved camera - more megapixels, faster auto-focus and better HDR performance. It has a fingerprint sensor for unlocking and buying things, a heart-rate monitor and is water resistant. It also has a faster processor - something you may notice when playing high-end games.
What can it do that the iPhone can't?
What are the reviews like?
No reviews of the S5 have been published yet, and likely won't until just before the release. But we've had a long play, and like it a lot. Read our full impressions here.
How does it compare to the competition?
Take a look...
When is it released?
The S5 will hit UK stores on 11 April.
How much will it cost?
Here's a breakdown of some of the best S5 deals and some of the extras you can get if you pre-order.
Are there any cool accessories?
Sure are. Among the usual collection of cases, there's the Gear 2 smartwatch and the Gear Fit curved smart wristband.
Anything else I should know?
There are rumours of an S5 'Prime' coming later in the year - though what that means is anyone's guess at this point. Also expect a more rugged 'Active' version, a 'Zoom' camera version and perhaps more variants too.