A retired art teacher committed assisted-suicide because she could not adapt to the pace of change in modern life, saying she feared we are all "becoming robots" because of technology.
The Sun reported that the woman, identified only as "Anne", had worsening health and chose to die at the Switzerland clinic despite the fact she was not teminally-ill or disabled.
In an interview published in the Sunday Times (£), she said: "Why do so many people spend their lives sitting in front of a computer or television? I have never had a television. I have only had a radio...people are becoming more and more remote. We are becoming robots.
"I find myself swimming against the current and you can't do that. If you can't join them, get off.
"They say adapt or die. At my age, I feel I can't adapt, because the new age is not an age that I grew up to understand. I see everything as cutting corners."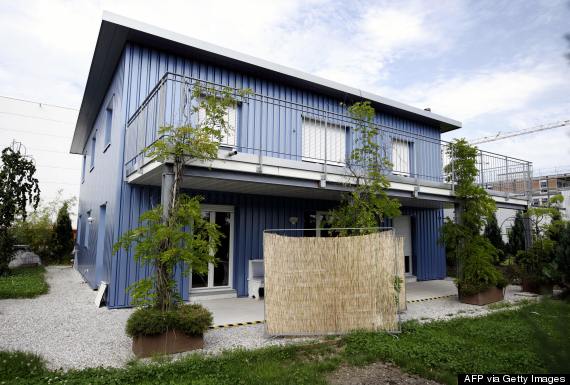 The former teacher ended her life at the Dignitas clinic in Switzerland, saying she feared the implications of technology for society
Anne, a former electrician with the Royal Navy, never married and did not have children, The Sun reported.
The newspaper also published a letter from Anne's niece, Linda, who wrote: "I feel honored to have experience a unique and special time. I have conquered the fear of watching someone die.
"I went to Anne's flat the other day. What struck me was that she was a lady of such few possessions but if you met her would not have known.
"Her values in life were elsewhere, her inquisitiveness, passion for certain causes, fun and feisty spirit made you feel that she was extremely rich."
Michael Irwin, from the Society for Old Age Rational Suicide, said: "If you are mentally competent, you can rationalize whether or not you want to end your life, after you take a look around and decide you don't like what you see."