Sir Chris Hoy is planning a competitive comeback in 2016, with the Le Mans 24 hours race the target rather than the Rio de Janeiro Olympic Games.
The 38-year-old is Britain's most decorated Olympian with six gold medals, including two at London 2012, and has won 11 world titles.
He announced his retirement in April 2013, but his passion for motor racing and competition will be fulfilled after agreeing a deal with Nissan, which will see him compete in the 2014 British GT Championship.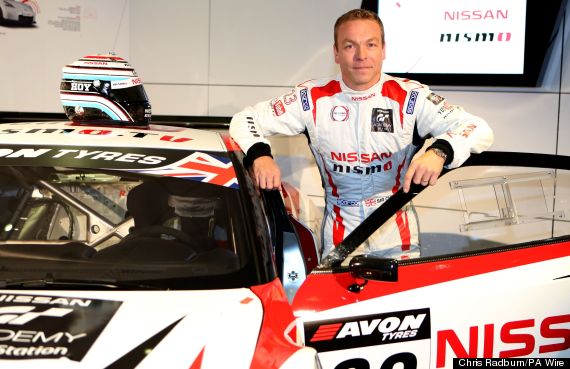 Hoy's passion for racing stems from owning a Scalextric when he was younger
Hoy will race in a Nissan GT-R NISMO GT3, partnering Alex Buncombe in a seven-weekend series which begins at Cheshire's Oulton Park circuit on Easter weekend (April 19 to 21).
"It's the start of a new journey for me," Hoy told Nissan. "It might sound ridiculous right now, but my ambition in motor sport is to compete at Le Mans in the 24-hour race.
"Who knows if that's even remotely possible, but that's my dream. I'm in the right place to do it. There are fantastic people here who have the right experience, so if I can do what they tell me to do, listen to them and develop, then it may not be a ridiculous dream.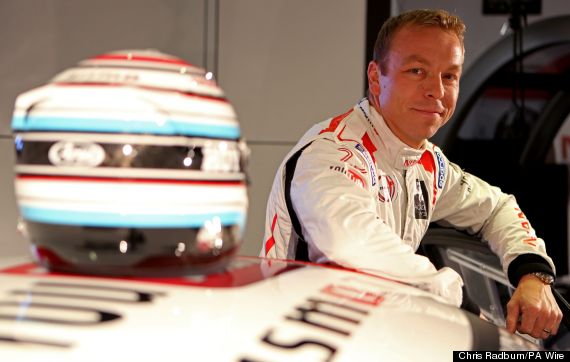 Hoy retired from cycling last year as Britain's most decorated Olympian
"At the moment, though, I'm just thinking about British GT and we'll see how this season goes."
Hoy is a Nissan ambassador, as part of the group's sponsorship of the British Olympic Association and British Paralympic Association, and is aware he is in a position which is the envy of many.
"There are guys all over the world who are fighting to get into GT Academy to get this opportunity, so I don't want to waste it," Hoy said.
"I'll treat it with respect, give it my all and really take it seriously, because these guys here are working to get the car on the track for me and Alex. I want to do my best and do these guys justice.
"I can't wait to get out there and go racing, competing against other drivers. It's one thing taking the GT-R out on an empty track, but the adrenalin and atmosphere of a race will be amazing. I really can't wait."
Like Hoy's passion for cycling, which began after watching the Hollywood blockbuster ET, his interest in Le Mans started in his childhood.
"I had a Scalextric set when I was a wee boy," he said. "I didn't know why some of the race cars had lights that came on and some didn't, then my dad explained it was for the Le Mans 24 Hours as they race day and night for the whole 24 hours.
"I remember thinking then that sounds pretty special, but never dreamt I would get the opportunity to start a motor racing career.
"It's still a long way off, but who knows."