A UFO botherer in America has created a 30 minute film of a shorter paused film and claimed it is extra-terrestrials entering a well-known alien base.
Despite clearly being a quick clip being scrolled very slowly forward, Anna Toth claims the were "seen on live cam slowly moving upward over the mouth of the volcano".
She writes: "The 29 minutes of footage is mind-blowing There are two live cams that I know of and I will include their links above.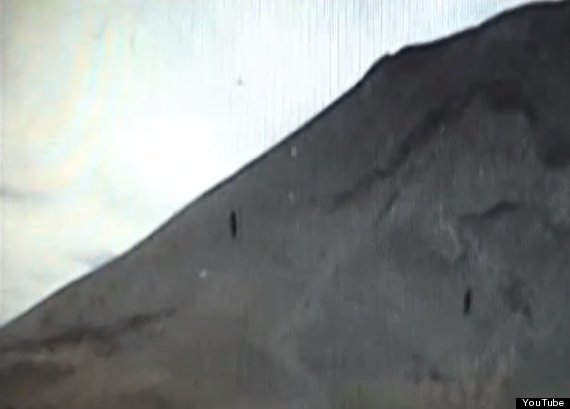 Nope
"The mouth of the volcano is about 600 meters across and 25 km at the volcanos base, so that would make these UFOs about 40-50 meters long.
"This volcano is famous for its UFOs entering and exiting the area, and is well know (sic) to UFO researches that an alien base exists 4-6 km below. I myself did look at the cam yesterday, but didn't get lucky. "
Let's just go over that again: "...an alien base exists 4-6 km below."
Someone should alert the authorities.
Actually, you know what is 4-6 km below volcanos? Rocks. Which is almost certainly what this is.