What tattoo could be so bad that it would drive you to call off your engagement?
Lyndzee claims her tattoo 'ruined her life' when her fiancee found out the real story behind her ink just above her private parts.
Watch the video to find out how the tattoo artist saved the day and her engagement by covering up her tattoo with something that may not have been the obvious choice for some...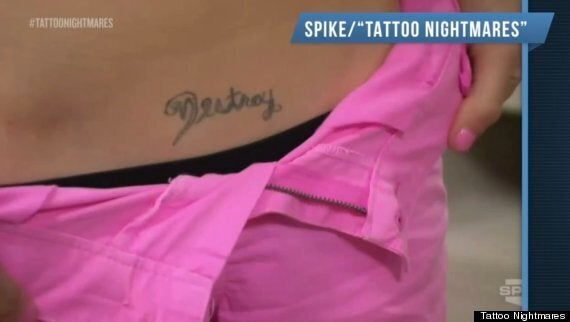 Related