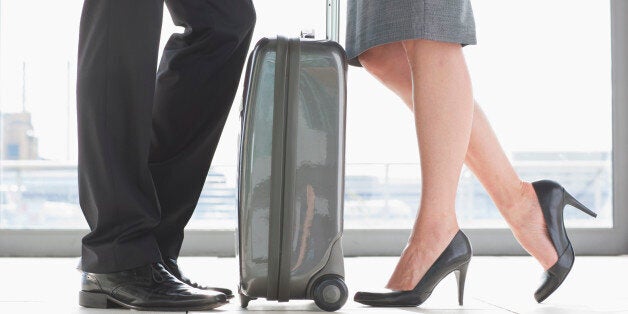 Dating a co-worker is not for the faint of heart, but despite the emotional upheaval and professional risks, it's becoming the workplace norm.
A recent survey of US office workers found that attitudes are becoming more accepting, especially amongst Millennials. An impressive 84% of workers aged between 18 and 29 said they would have a romantic relationship with a co-worker, compared to just 36% of Generation X workers and 29 % of Baby Boomers according to a recent poll by consultancy firm Workplace Options.
What's more, 40% of Millenials wouldn't have a problem if a colleague starts dating their supervisor. They are in good company. Barack and Michelle Obama met at Chicago law firm Sidley and Austin in 1989 when Michelle was asked the mentor the future US president when he worked as her summer associate. The Obamas buck the trend. Vault.com's poll found that 20% of women have dated a supervisor while only 9% of men have dated their boss.
Workplace romances will continue to rise because we are spending more time on the job, said Dr Sean Horan, of the College of Communication at DePaul University: "If you're going out less, and working more, you're likely to form closer bonds and feelings of attraction toward your co-worker". As we spend more time worrying about our work, it makes sense that those in search of a relationship end up scouting their work colleagues.
But while workplace romances are common, Professor Fiona Wilson of the University of Glasgow's business school warns that they remain complex, and are a tricky issue for managers and the individuals involved to handle. "Romance at work might not be possible to manage as such," she said. "But ensuring it occurs within an open and fair environment where employees are recognised as mature and responsible individuals is" she suggested.
This is backed up by Dr Horan's findings. In a co-authored study with Dr Renee Cowan, of the University of Texas, Dr Horan found that employees reacted more positively to the open disclosure of an office romance. "Transparency may be the best policy", he said. "But be prepared for an interesting adventure."