These are beautiful women, beautifully photographed.
But what's that? Oh yes, that old game changer – female body hair!
Armpit hair, to be precise.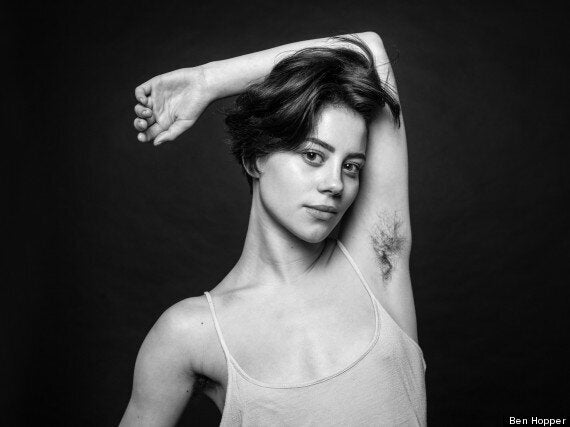 Alessandra Kurr. Designer.
These striking images are the work of London photographer Ben Hopper, whose only stipulation of his models was that they allowed their armpit hair to grow to lustrous levels.
"As I matured as a person and an artist, I realised I liked [armpit hair]," Hopper told The Huffington Post. "I think it can be a beautiful look."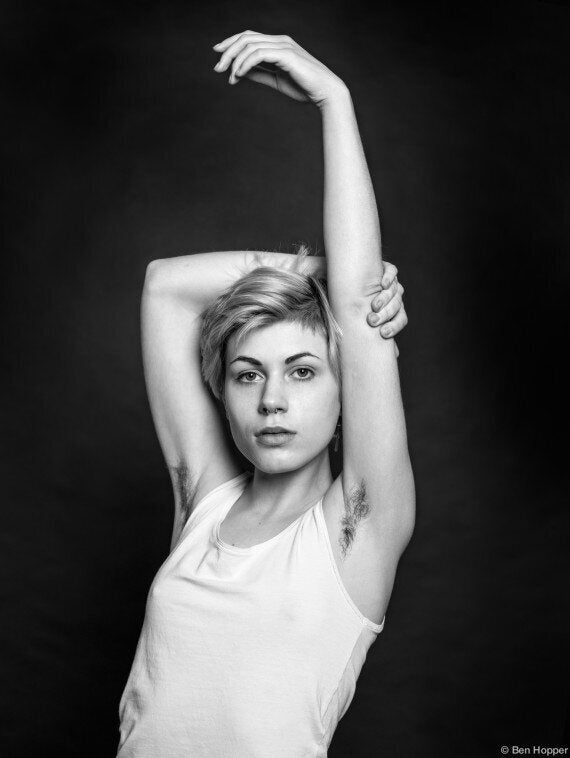 Olivia Murphy. Fashion student, model.
The series is titled Natural Beauty, which Hopper explains is "Strictly about the armpit hair which is natural and can be a beautiful thing. The beauty is also the beauty of the subjects who, to me, are beautiful each in their own way.
As for his motives, he says: "I don't want to say that I want women to start growing their armpit hair, I just think that it's a possibility and people shouldn't dismiss it. I'd like people to just question the whole thing."
Ayan Mohamed. Graduate architecture student.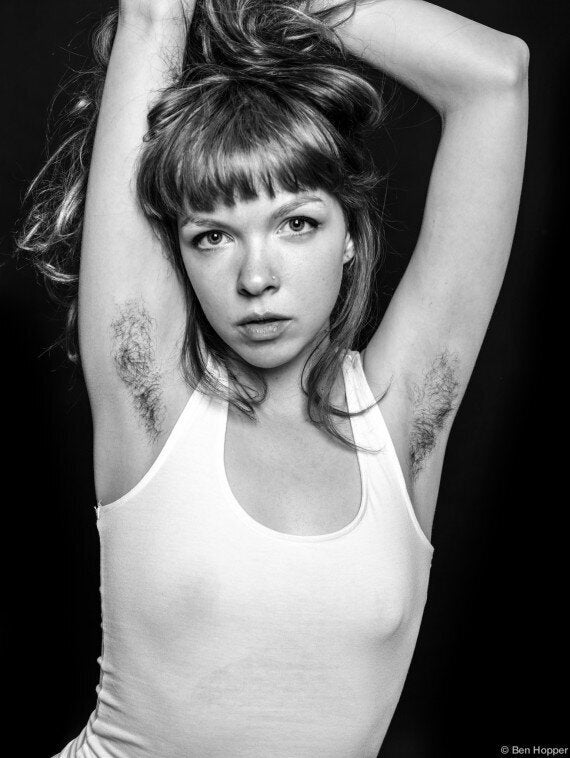 Ruby Bird. Producer, costumier.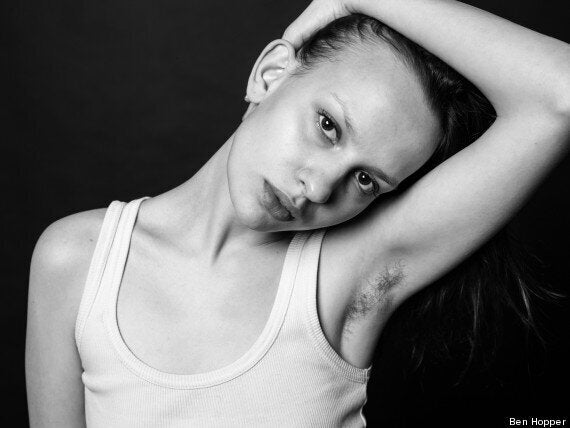 Rakel Lindgren. Actress, model.