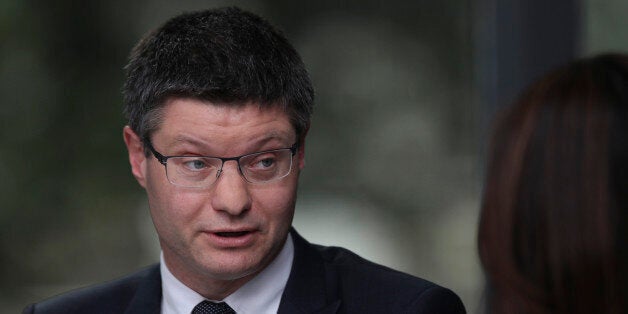 Next chief executive Simon Wolfson is going to share his £4 million cash bonus this year with his 20,000 employees at the fashion chain for the second year in the row.
The Tory peer confirmed the move in a message to staff saying that all Next employees who had worked at the retailer since April 2011 would have a share of his bonus, which amounts to an average of around £200.
Retail sales assistants and stock room assistants will also get a 37p hourly pay rise effective from June 1, the chief executive confirmed.
The cash windfall from Lord Wolfson's bonus will be paid out in May and is equivalent to around 1.5% of an employee's base salary. He has awarded it through a share matching scheme that has been in place since 2011.
Lord Wolfson told staff that a 65% rise in Next's profits per share alongside a trebling of shares over the past three years meant his bonus "has become more valuable than I could possibly have hoped".
"I am also in the very fortunate position to have significantly benefited as a shareholder," he wrote.
"In these circumstances, instead of accepting the award, I have asked the board if they will share it amongst all those who have worked for the company during the [past] three-year period."
Last year, the Tory peer waived a £2.4m bonus and shared it among staff, but still collected a £4.6m pay package.
Related