Here's how to lose all vestiges of "cool" in record time.
Step 1: Squeeze into tiny child's swing in order to smoke a cigarette.
Step 2: Get stuck fast, necessitating rescue via firecrew.
Scroll down for more pictures Sheepish: A stuck Shaun Dibsdale is attended to by firemen
Let's give a hand to 17-year-old Shaun Dibsdale, who found himself wedged in the seat for a solid 30 minutes before firemen were able to free him.
Unable to pull him out the seat, they eventually took the swing to pieces using a trusty Allen key.
Dibsdale, from Frome, Somerset, was treated for thigh injuries by paramedics before being taken home.
Vallejo Police said the man managed to slide into the seat using liquid laundry detergent but then got stuck - at which point his loyal friends took off.
A groundskeeper found the man screaming for help the next morning. Firefighters cut the chains off the swing and took him to the hospital, where a cast cutter was used to remove the seat.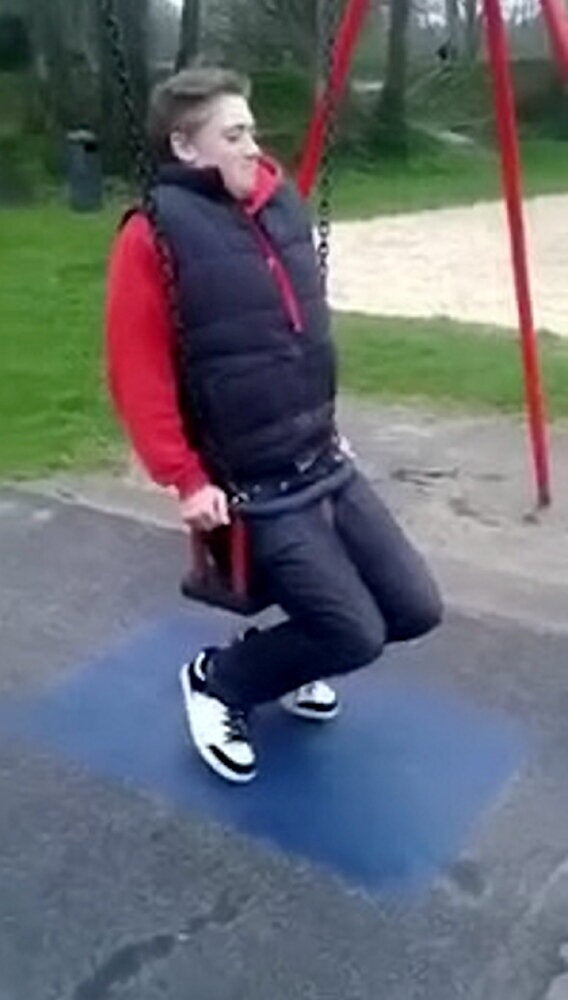 Teen Stuck In Swing