Madrid and Bayern's enmity dates back to the 1976 European Cup semi-finals. Real's Roberto Martinez broke his nose in a collision with Bayern goalkeeper Sepp Maier, while a fan known as "El Loco del Bernabéu" (The Bernabéu madman) invaded the pitch and attacked the referee and Bayern striker Gerd Muüller.
Bayern eliminated Real from the Champions League semi-finals following a penalty shootout in 2012.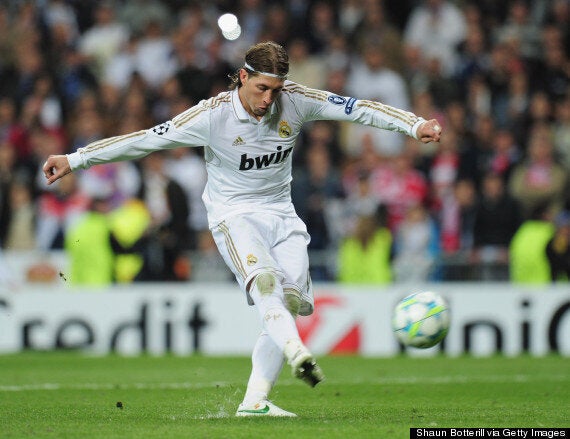 Sergio Ramos skied a memorable penalty against Bayern in 2012
Chelsea striker Fernando Torres will get to return to his former club at the Vicente Calderón, while Pep Guardiola will manage against Madrid for the first time since Barcelona's pivotal Primera Liga defeat to them two years ago.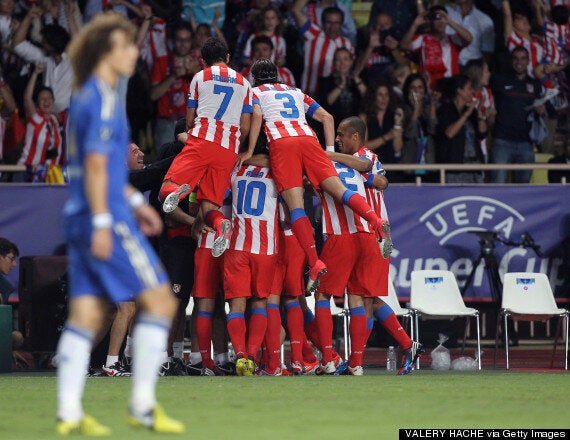 Atlético beat Chelsea 4-1 in the 2012 European Super Cup final in Monaco
Atlético president Enrique Cerezo yesterday said the club will not pay the €3 million that would enable Courtois to play against Chelsea, however Uefa have now intervened and clarified he can play.
A statement read: "Both the UEFA Champions League and the UEFA Disciplinary Regulations contain clear provisions which strictly forbid any club to exert, or attempt to exert, any influence whatsoever over the players that another club may (or may not) field in a match.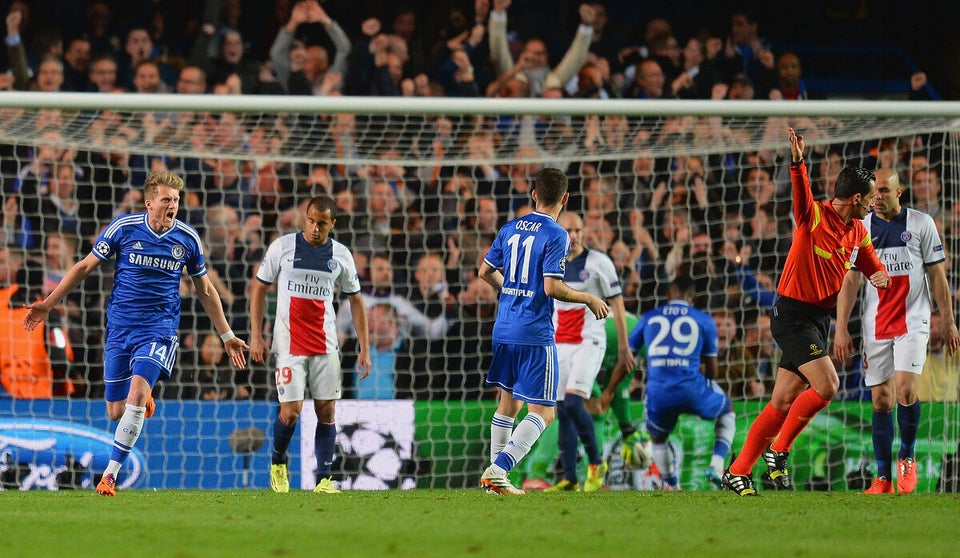 Chelsea vs PSG
"It follows that any provision in a private contract between clubs which might function in such a way as to influence who a club fields in a match is null, void and unenforceable so far as UEFA is concerned.
"Furthermore, any attempt to enforce such a provision would be a clear violation of both the UEFA Champions League and the UEFA Disciplinary Regulations and would therefore be sanctioned accordingly."
Chelsea chief executive Ron Gourlay told Sky Sports: "It's quite simple, Thibaut can play against Chelsea. That was never in doubt."
Courtois joined Chelsea from Genk in 2011 and is into his third season on loan with Atléti. He played in Atlético's 4-1 thrashing of Chelsea in the 2012 European Super Cup.
The final could throw up a repeat of the 1974 European Cup final between Atlético and Bayern or, more memorably, Chelsea's shock win against the holders two years ago.