Tony Abbott said Friday that he was confident signals being picked up in the southern Indian Ocean are coming from the plane's black flight recorders.
The Australian leader told reporters in Shanghai, China, that crews searching for the jetliner have zeroed in on a more targeted area for the source of the pings, first heard on Saturday and then again on Tuesday.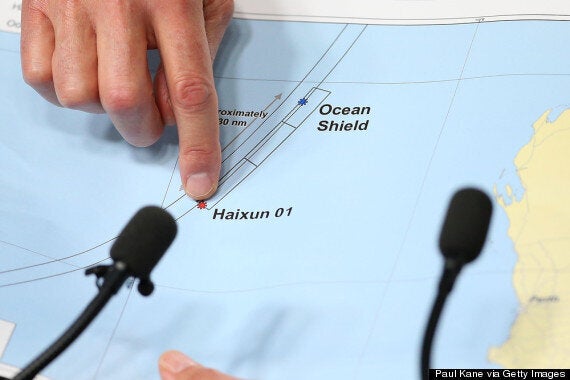 A map outlining the current search areas
He said teams had "very much narrowed" the search area.
"We are confident that we know the position of the black box flight recorder to within some kilometres," Abbott said during his official visit.
"But confidence in the approximate position of the black box is not the same as recovering wreckage from almost four km beneath the sea or finally determining all that happened on that flight."
The Australian navy vessel Ocean Shield has picked up signals consistent with the frequency emitted by flight recorders. A fifth signal picked up on Thursday is unlikely to be linked to MH370, officials now believe.
"Nevertheless, we're getting into the stage where the signal from what we are very confident is the black box is starting to fade," he warned. "We are hoping to get as much information as we can before the signal finally expires."
The batteries powering the devices' black boxes have a 30 day life expectancy and the Malaysian plane vanished ore than a month ago on 8 March, with 239 people on board. It was flying from Kuala Lumpur to Beijing when it lost contact with air traffic controllers.
Based on satellite data, officials believe it crashed into the southern Indian Ocean, west of the Australian city of Perth, far from its intended flight path.
But the depth of the seafloor in the search area is complicating the search and, as the Australian navy vessel continues to comb the Indian Ocean for signs of missing plane, the mammoth scale of the challenge is becoming ever clearer, as shown in this incredible infographic.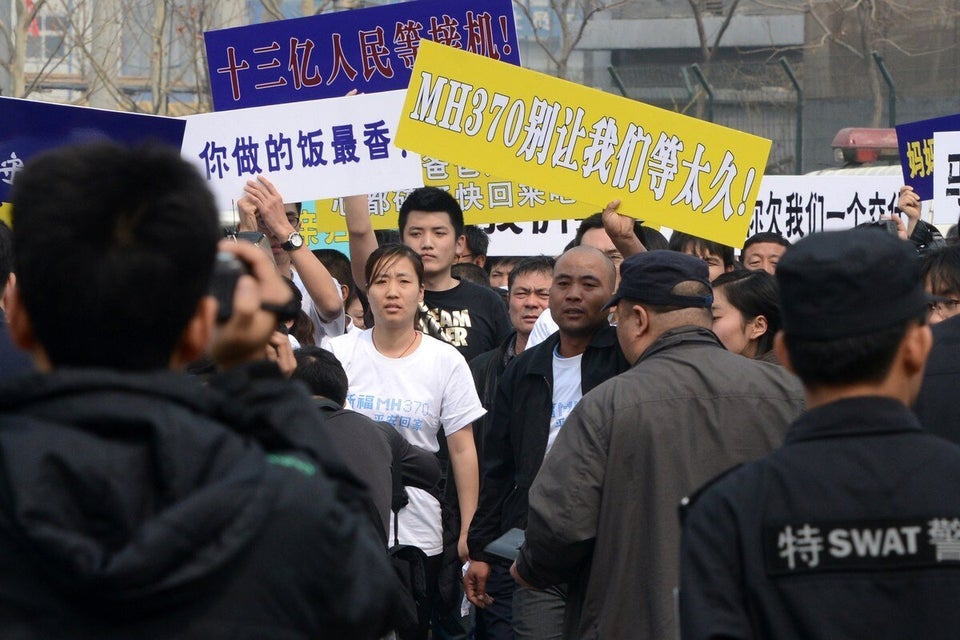 Malaysia Airlines Flight Disaster In Pictures