A swan nesting at a university has been accused of attacking students from ethnic minorities.
Warwick University has had to erect a fence around a campus lake to stop the swan terrorising students, The Mirror reported.
The 4ft tall bird, which boasts an 8ft wingspan, has been accused of behaved aggressively towards Indian students as they cross over a footbridge near its nesting place at the university's Gibbet Hill campus in Coventry, West Midlands.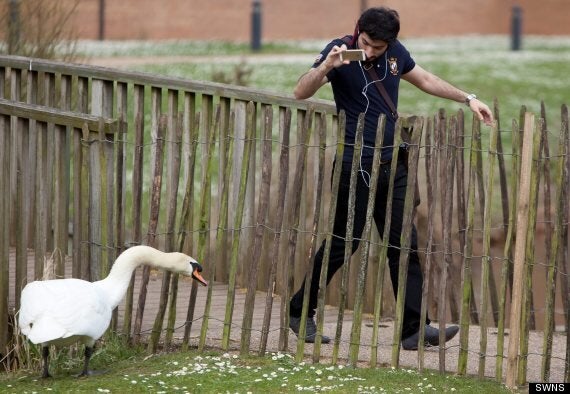 Students from ethnic minorities say they are being continually confronted on their way to lectures.
One 24-year-old student from India said: "These swans are very annoying, and the students feel as though they're being bullied," the Telegraph wrote.
"I'm from India, and they attack me especially, they focus straight on me.
"We've been warned that the swans will be a bit feisty at this time of year, but they go for me all year round.
"I think they don't like too many Indians in England - maybe the swans here are a little bit racist."
Italian student Albertina Crocetti, 24, who is studying Physics with Business Studies, said: "It's bizarre, she doesn't seem to like foreigners and attacks them to defend her nest.
"She's a true right winger that's for sure - they certainly seem to be racially motivated incidents.
"It's scary as I know they can some damage, its safer now she's been fenced off so nobody gets hurt."
Popular in the Community