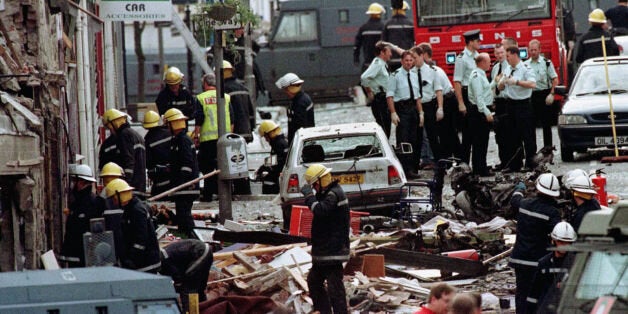 A republican successfully sued over the Omagh bomb has been remanded in custody charged with murdering the 29 victims of the Real IRA outrage.
Seamus Daly, 43, originally from Cullaville, Co Monaghan in the Irish Republic but now residing in Jonesborough, Co Armagh, appeared in the dock at Dungannon Magistrates' Court amid a heavy security presence.
He has already been found liable for the August 1998 attack in the Co Tyrone town in a landmark civil case.
Last night, detectives charged him with 29 counts of murder, two charges linked to the explosion in Omagh and two counts linked to an attempted explosion in Lisburn in April 1998.
Related