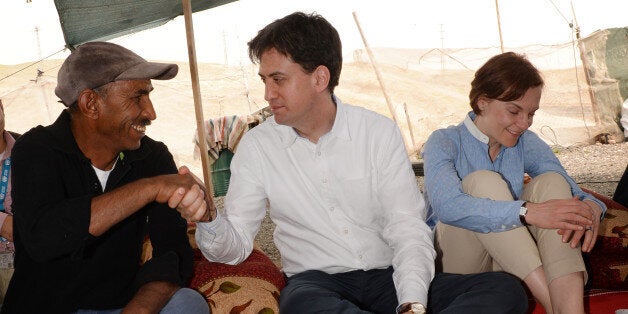 Ed Miliband has been criticised for claiming he wants to be Britain's "First Jewish Prime Minister", when that title already belongs to Benjamin Disraeli.
Miliband, whose father came to Britain fleeing the Nazis and whose mother survived the Holocaust, made the comment during his visit to Israel.
People took to social media to say Miliband's forgetting about Disraeli was particularly remarkable because the Victorian statesman coined the slogan "One Nation", which the Labour leader has tried to make his own.
Though Disraeli converted to Christianity before entering politics, historian and Daily Telegraph columnist Tim Stanley said this was irrelevant because Miliband appeared to be referring to Jewish as an ethnicity, not a religion, as the Labour leader is himself an atheist.
He wrote: "Ed Miliband doesn't even believe in God and describes himself as a 'Jewish atheist' – so we're talking about ethnic identity here, not religion. And Disraeli was keenly aware of his ethnicity, calling himself 'the blank page between the Old Testament and the New'."
Miliband says he wants to be the "1st Jewish prime minister," thereby ignoring Disraeli, a Tory who also coined the phrase 'one nation.' Awk

— Madeline Grant (@Madz_Grant) April 12, 2014
During his trip, Miliband warned there were elements of anti-semitism in Britian but said he did not believe his Jewish ancestry would affect whether people would vote for him.
He said: "Someone asked me if I thought it was a disadvantage, that people would be less likely to vote for me because I'm Jewish, and I said absolutely not.
"That's one of the great things about Britain. There are elements of anti- Semitism, and it is really, really important to tackle those and have no truck with them. I have said I hope that I'll be the first Jewish prime minister if we win the election, but it is neither an advantage nor a disadvantage."
Popular in the Community