Support for Ukip has increased to 20% after Nigel Farage's head-to-head debates with Nick Clegg over the EU, while the Conservatives have scored their lowest rating so far this year, a new poll has found.
Mr Farage's party secured its highest rating in a ComRes poll while the Liberal Democrats received their worst at just 7%.
The research, carried out for The Independent on Sunday and Sunday Mirror, is also good news for Labour, which stands at 35% - a lead of six points over the Tories.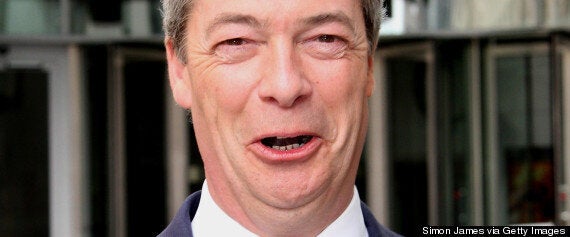 Nigel Farage's personal rating has risen 7% to 27% among voters after his EU debates with Nick Clegg
Mr Farage's performances in the head-to-head clashes with Lib Dem leader Nick Clegg over Britain's future in Europe appear to have paid off, giving him a seven-point bounce in his personal ratings since last month, taking him to 27%.
The Deputy Prime Minister is down one point to 12%, while Prime Minister David Cameron has dropped 4 points to 27% and Labour leader Ed Miliband is down 2 points to 20%.
Mr Cameron's rating may have been dented by his handling of the expenses furore involving former culture secretary Maria Miller. Some 62% of voters believe he showed a serious lack of leadership in the way he dealt with the case.
Most voters, 62%, believe constituents should be able to force sitting MPs to defend their seat in a by-election if enough people sign a petition demanding it, the research also found.
ComRes interviewed 2,003 adults online on April 9 and 10.
Popular in the Community