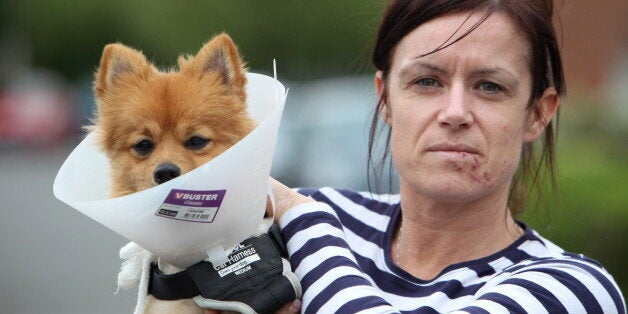 A woman was badly hurt when she tried to defend her puppy from an attack by another dog as they were out walking in Southampton.
Solicitor Michelle Parker, 43, was walking in Townhill Park in the city at around 7.20pm on Wednesday with her Pomeranian called Toby when another dog – believed to be a Staffordshire bull terrier – went for them, Metro reported.
She watched as the dog threw eight-month-old Toby around like "a rag doll" and this graphic picture shows what happened when she stepped in to try and protect him.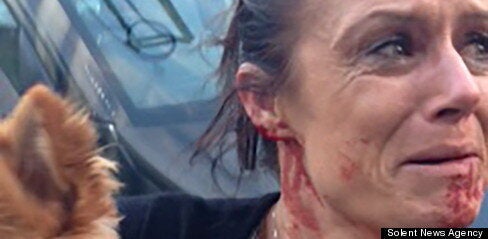 Michelle Parker was badly hurt after she tried to stop her Staffordshire Bull Terrier attacking her puppy
"At the time my only concern was for Toby, if I had not stepped in he would have mauled him to death,' Metro quoted her as saying.
"I was not concerned about me. The dog could have bitten my ear off for all I care, I just wanted to save Toby."
The paper reported the attack only ended as the other owner grabbed his dog, and although he apologised for what happened, he left man fled the scene without giving any details.
Ms Parker, from Southampton, was taken to hospital by ambulance and was left with cuts and bite marks to her ear, lips and face while Toby had to be treated at a vet.
The 14-year-old is thought to have been eating a pie when she was attacked by two Staffordshire bull terriers and two bull mastiff dogs as she visited a friend's house in Atherton, near Wigan, during half-term holidays on 26 March 2013.