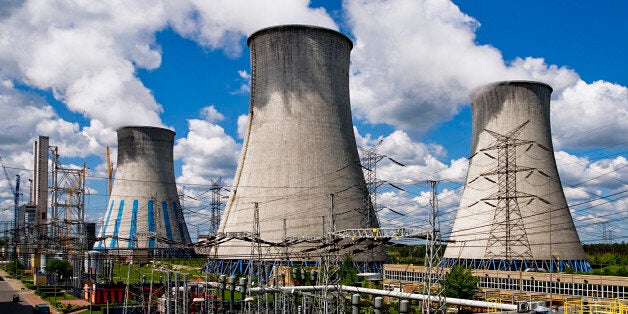 Campaigners have demanded the world moves away from using fossil fuels ahead of a major international report on preventing climate change.
The latest report from the UN's Intergovernmental Panel on Climate Change will set out ways to curb rising temperatures by tackling greenhouse gas emissions.
The study is the third part of the IPCC's wide-ranging "fifth assessment report" on climate change.
It comes just two weeks after the second part of the fifth assessment, which warned that the effects of rising temperatures were already being felt across the world.
Without action, climate change would increasingly threaten security, health and food supplies, exacerbate poverty and damage species and habitats, the report into the impacts of global warming warned.
Environmental campaigners said leaked drafts of the latest report showed the need to rapidly reduce greenhouse gases to limit global temperature rises, which involved leaving fossil fuels in the ground.
Friends of the Earth's executive director, Andy Atkins, said: "We can only avoid catastrophic climate change if we reduce our dependency on fossil fuels - we're already on track for four degrees warming which will be impossible for human society to adapt to.
"The developing countries that have done the least to cause climate change need financial support from richer nations for low carbon growth. Globally funded feed-in tariffs to boost the use of solar power would be a good start.
"We have the technology to prevent dangerous climate change. What we lack is the political will of our leaders to strongly champion renewable power and energy efficiency.
"But it's not all gloom. Millions of people across the globe are already working to transform our energy systems, protect our food supplies and safeguard our planet and its people - including here in the UK where communities are saying no to fracking and yes to clean energy."
European "divestment" co-ordinator for campaign group 350.org Tim Ratcliffe said: "Investors now have scientific evidence that if you put your money into fossil fuels you are complicit in wrecking our future.
"We know that 80% of fossil fuels need to stay underground in order to avoid a climate catastrophe.
"The fossil fuel industry however is spending billions every year to find yet new reserves, spread misinformation about climate change, corrupt political progress and block clean energy solutions."