Amongst the thousands of competitors in Sunday's London marathon were a handful of brave runners willing to don bizarre, and in some cases almost lethal-looking costumes.
Some were rude, and some were plain strange. Serial fundraiser Tony Phoenix-Morrison chose to strap a 42-kilo fridge to his back for the 26 mile ordeal.
However others were just cringeworthy - including Ed Balls joining MPs Sadiq Khan and Andy Burnham in a pre-race 'selfie'.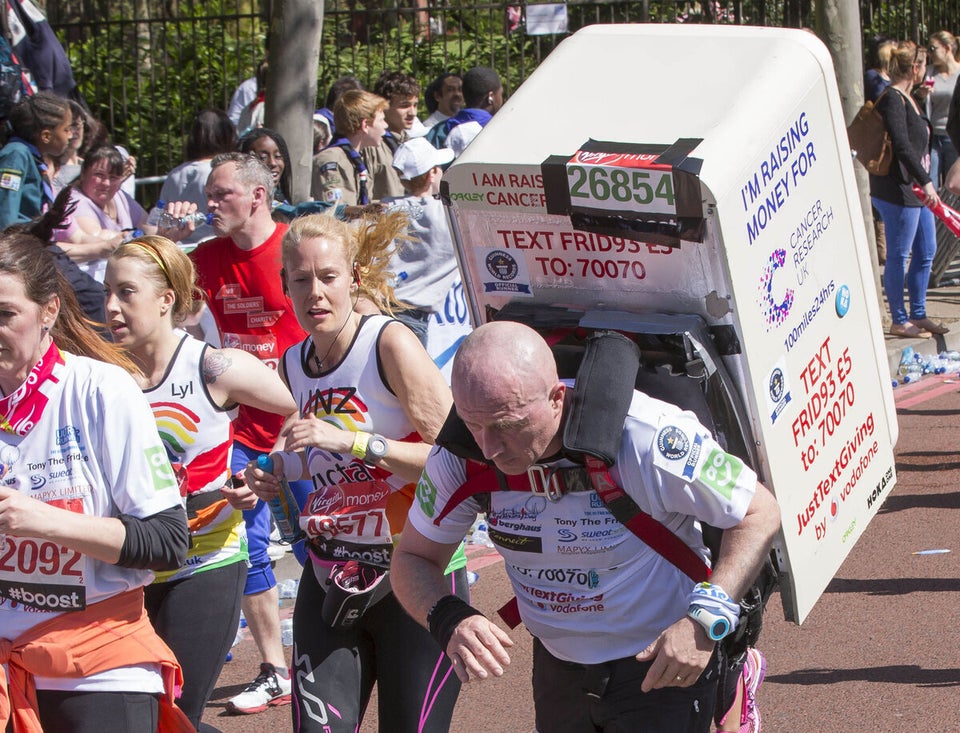 London Marathon: Funniest costumes and competitors
Runners took off in beautiful sunny conditions, with unbroken sunshine and barely a breath of wind meaning the 11C (51.8F) recorded at the start of the race in Greenwich at 10am felt considerably warmer.
More than 1,200 volunteers from St John Ambulance lined the streets as the mercury rose to 16C (60.8F).
Julian Mayes, senior forecaster with MeteoGroup, said: "It was a cool start, but things got much warmer.
"We have recorded temperatures of 16C in St James's Park (near the race finish line) - which is the equal highest anywhere in the UK today, along with London City Airport and parts of Kent.
"As we have seen over the last few days, the warmest place in the country has been London.
"That was very much the same today, and it was generally a good bit warmer in the capital than anywhere else.
"There was a bit of a breeze to begin with but that died down and the sun shone brightly, so runners will have felt it."