Nowhere have his screen talents been more evident than in one of his final film outings, 'A Most Wanted Man', based on John Le Carre's spy thriller.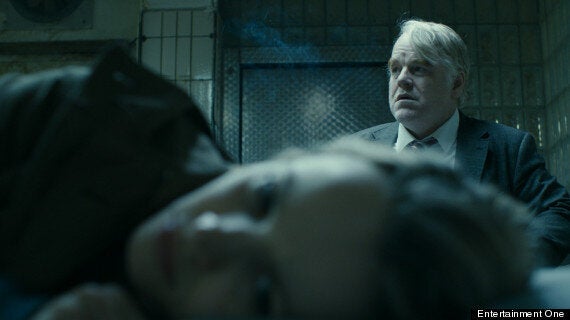 Philip Seymour Hoffman is Günther Bachmann in 'A Most Wanted Man'
Directed by Anton Corbijn, the film also features Rachel McAdams, Robin Wright and Willem Defoe, in this contemporary tale that shares much of its atmosphere and themes with Le Carre's previous works, such as 'Tinker Tailor Soldier Spy'.
It's present-day Hamburg, and a tortured half-Chechen, half-Russian man on the run arrives in the city's Islamic community desperate for help and looking to recover his late Russian father's ill-gotten fortune.
Nothing about him seems to add up; is he a victim, thief or, worse still, an extremist intent on destruction? Drawn into this web of intrigue is a British banker and a young female lawyer, determined to defend the defenceless.
All the while, they are being watched by the brilliant, roguish chief of a covert German spy unit, who fights to put the pieces together as the clock ticks.
'A Most Wanted Man' will be in UK cinemas from 5 September.