The British government has been accused of violating the human right to food, and international law, as it was revealed nearly one million adults and children accessed food banks in the last year.
A report by the Trussell Trust showed a "shocking" rise of 163% on the previous 12 months amid rising living costs, low pay and welfare problems.
The charity said rising numbers were turning to food banks because their incomes are "squeezed", despite signs of an economic recovery.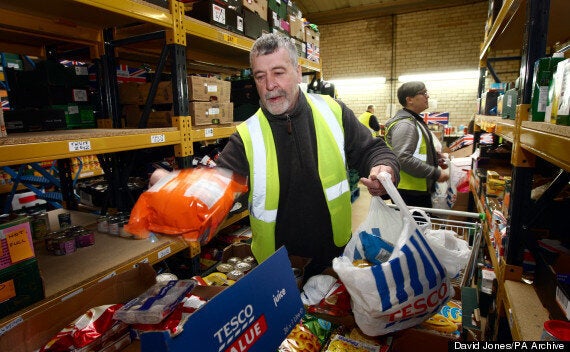 Nearly one million people accessed food banks in the UK over the last year
The Trussel Trust said a record total of more than 913,000 people received three days' emergency food in the last year, with over half blaming benefit delays or changes.
Just Fair, a partner of the End Hunger Fast campaign, has produced a statement along with Oxfam, the Trade Union Congress and Disability Rights UK, among others, urging the government to draw up a national strategy on food rights and to stop further cuts to benefits.
The group said: "It is our opinion that the UK has violated the human right to food and breached international law.
"This state of affairs is both avoidable and unnecessary. We call on the government to take immediate action to ensure that the no one in the UK is denied their most basic right to sufficient and adequate food."
It said FareShare, which redistributes surplus food to local charities across the UK, provided food for one million meals every month in 2013; the biggest increase in the amount of food given out since it began in 1994.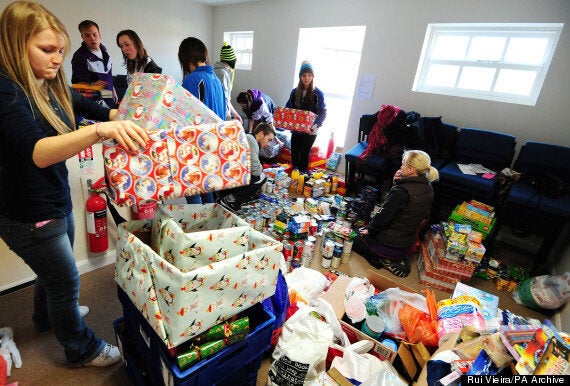 Charities are urging the government to make sure people have a basic right to food
"The effects of this food crisis are widespread and dramatic. Public health experts have warned that the rise of malnutrition in the UK 'has all the signs of a public health emergency' with a 74% increase in the number of malnutrition-related hospital admissions since 2008-09," Just Fair said.
"The squeeze on social security has been compounded by payment delays and sanctions which leave some people with no income at all – 30% of those visiting Trussell Trust food banks do so because their benefits have been delayed, and 15% because of changes to benefits."
The Trussell Trust now has more than 400 food banks across the UK, although it is opening two a week compared with three in 2012/13.
Its chairman, Chris Mould, said: "That 900,000 people have received three days' food from a food bank - close to triple the numbers helped last year - is shocking in 21st-century Britain.
"But, perhaps most worrying of all, this figure is just the tip of the iceberg of UK food poverty. It doesn't include those helped by other emergency food providers, those living in towns where there is no food bank, people who are too ashamed to seek help or the large number of people who are only just coping by eating less and buying cheap food.
"In the last year we've seen things get worse, rather than better, for many people on low incomes. It's been extremely tough for a lot of people, with parents not eating properly in order to feed their children and more people than ever experiencing seemingly unfair and harsh benefits sanctions.
"Unless there is determined policy action to ensure that the benefits of national economic recovery reach people on low incomes, we won't see life get better for the poorest any time soon.
"A more thoughtful approach to the administration of the benefits regime and sanctions in particular, increasing the minimum wage, introducing the living wage and looking at other measures such as social tariffs for essentials like energy would help to address the problem of UK hunger."
The trust said its food banks were now offering welfare advice and providing essentials such as washing powder, nappies and hygiene products to families at "breaking point".
A letter signed by 36 Anglican bishops and more than 600 church leaders from all major dominations calls for urgent Government action to tackle food poverty.
A public vigil will be held in Westminster on Wednesday to highlight the issue.
Related