Pictures of the day from The Huffington Post brings you the very best news and sports images, from around the world chosen and created by our own photo editors, Elliot Wagland, Tahira Mirza and Michael Cripps.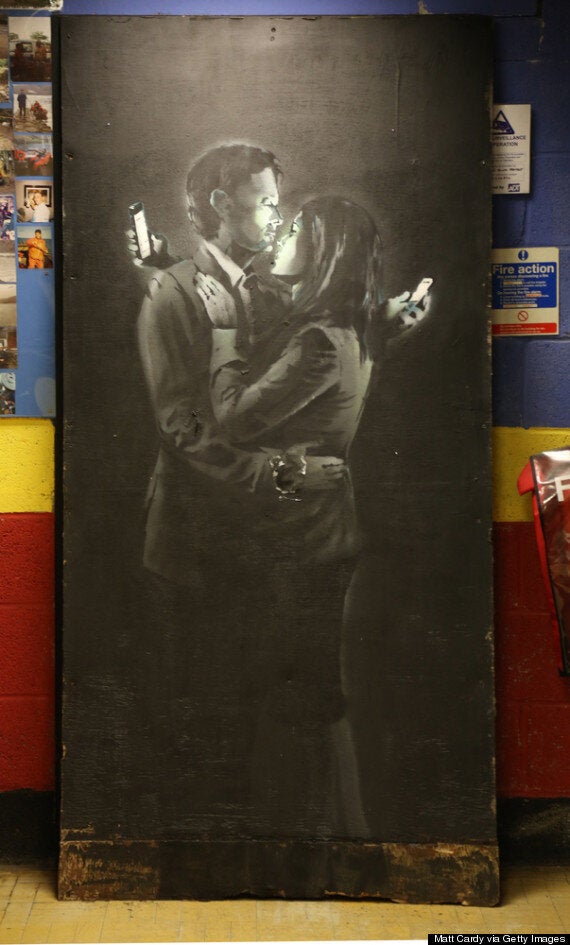 The latest officially confirmed Banksy artwork, named Mobile Lovers, featuring a man and a woman embraced and looking at their mobile phones, sprayed onto a black wooden board is displayed inside the Broad Plain & Riverside Youth Project in Bristol, England. The artwork was originally attached to a blocked off doorway on Clement Street, in the underground guerrilla street artist's hometown of Bristol. However, it was moved yesterday by members of the financially stricken youth club, who hope to auction the artwork to help raise funds for their struggling centre.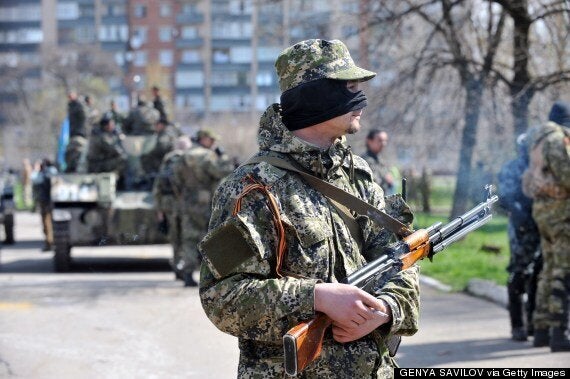 A pro-Russian gunman clears the way for a combat vehicle with gunmen on top in Slovyansk. The troops on these vehicles wore green camouflage uniforms, had automatic weapons and grenade launchers and at least one had the St. George ribbon attached to his uniform, which has become a symbol of the pro-Russian insurgency in eastern Ukraine.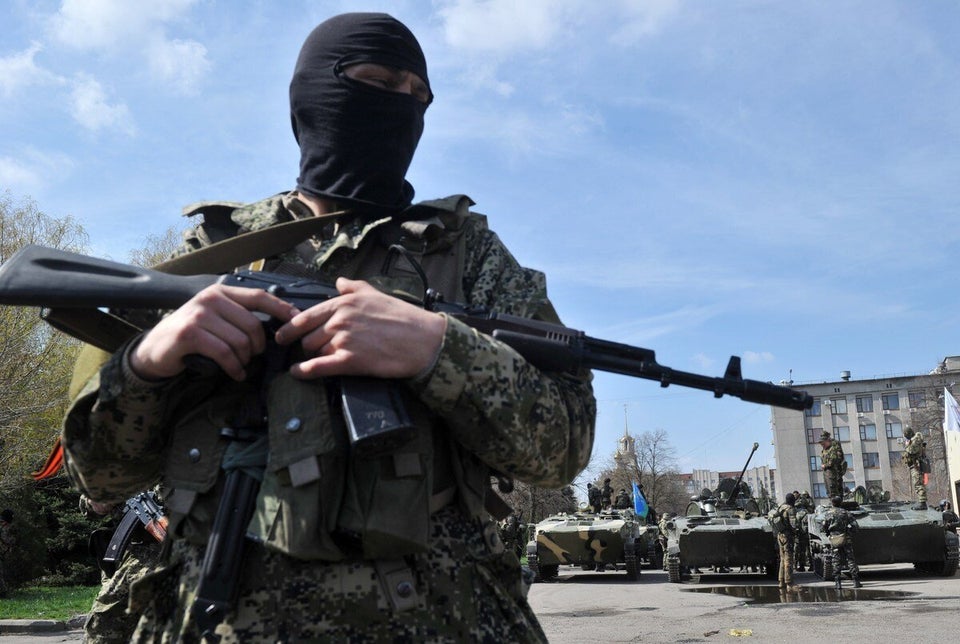 Pro-Russian Insurgency in Eastern Ukraine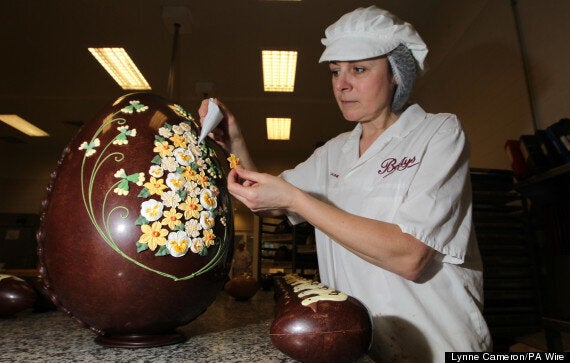 Josie Raine hand decorates Betty's Imperial Egg with spring flowers, the egg's each contain five kilos of high quality chocolate, in Betty's chocolate room at the Craft Bakery, Harrogate, in preparation for the Easter weekend.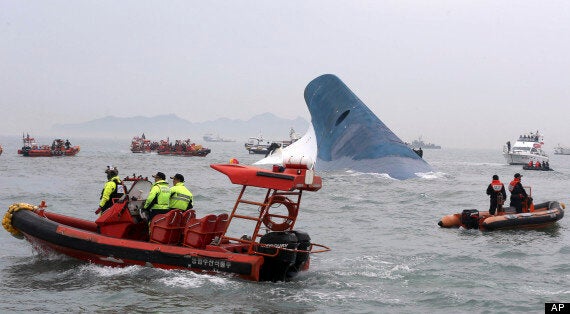 Two dead and many missing after passenger ferry sinks off South Korea: rescue work continues off the coast of Jindo Island. Two people are dead, and many more are missing. The ferry identified as the Sewol was carrying about 470 passengers, including students and teachers, traveling to Jeju island.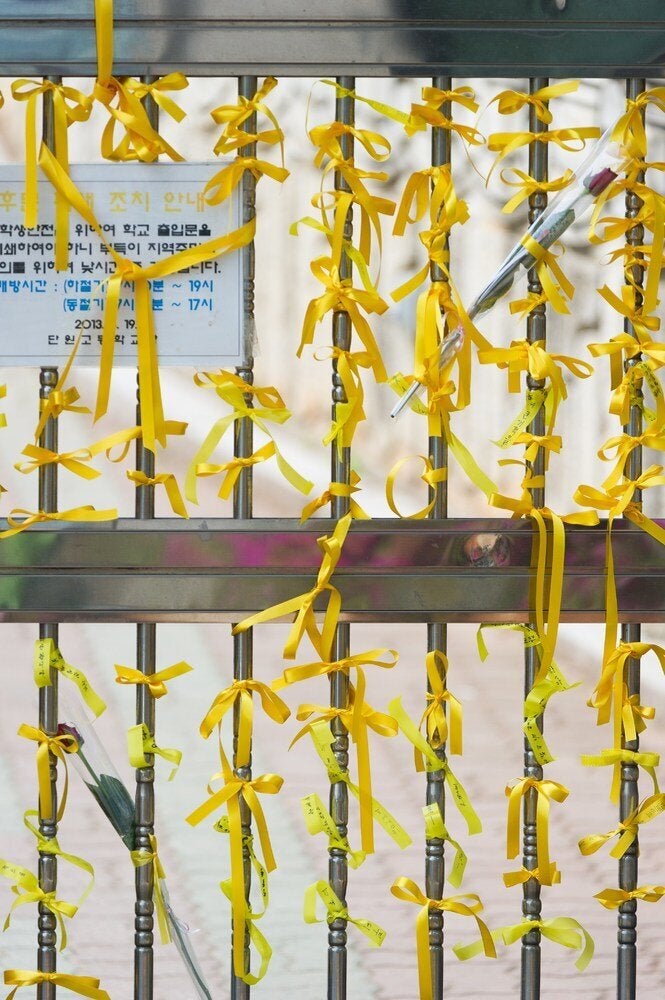 South Korean Ferry Sinks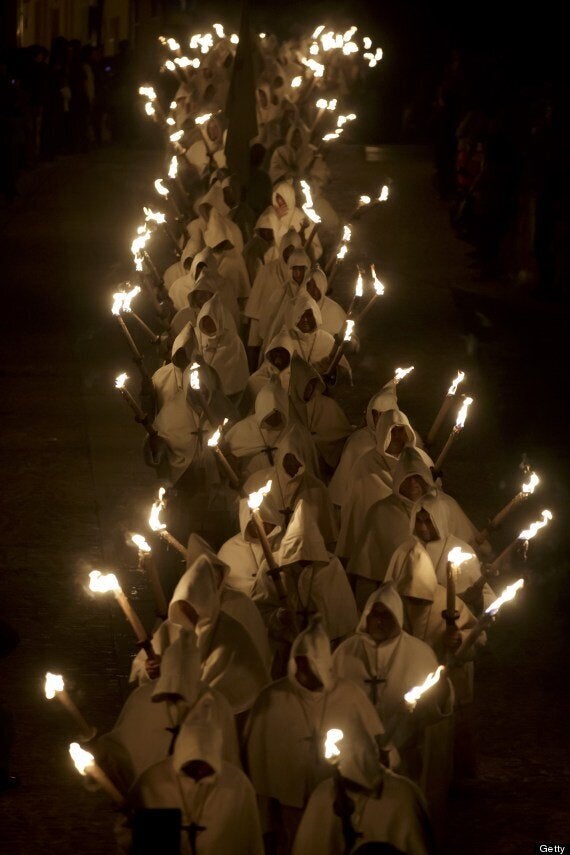 Penitents from the 'Cristo de la Buena Muerte' brotherhood take part in a procession during Holy Week in the northwestern Spanish city of Zamora.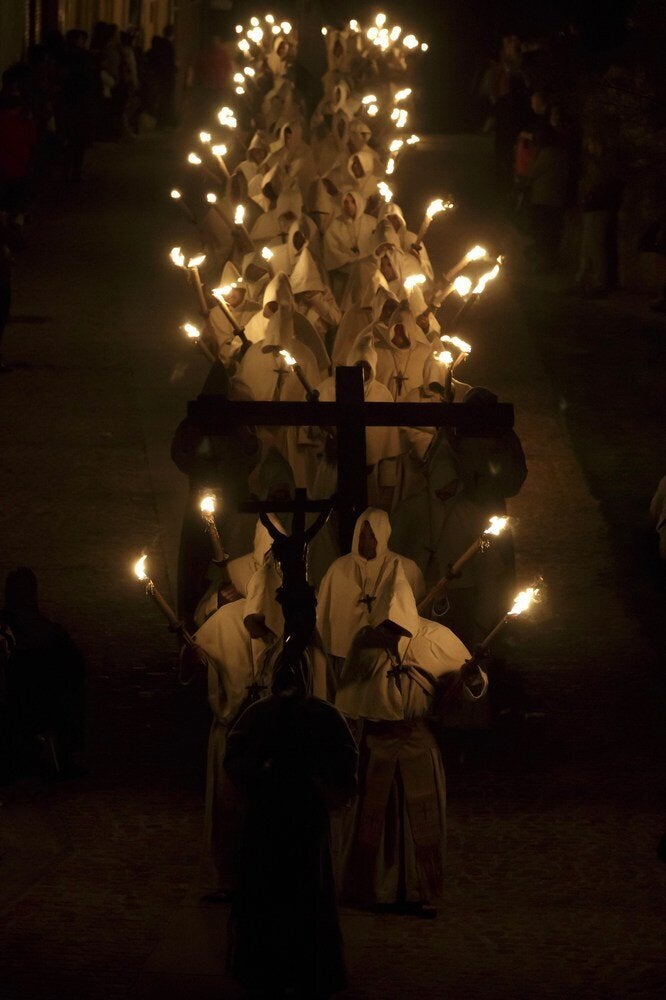 Holy Week Processions In Seville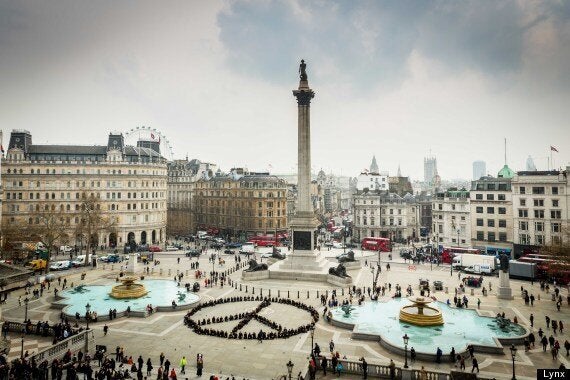 The country has been taken over by peace as intrigued Britons across the UK reported sightings of imposing 70ft peace signs in over ten cities. Dubbed a 'peace invasion', the emotive symbols mark the launch of the Lynx Make Not War campaign and the new Lynx Peace range. The campaign also aims to raise awareness for the Peace One Day project. A train has derailed near Jagiroad Railway Station, about 90 kilometers (56 miles) east of Gauhati, India. According to a Northeast Frontier Railway officer, dozens of people were injured when the train jumped the tracks and derailed early Wednesday.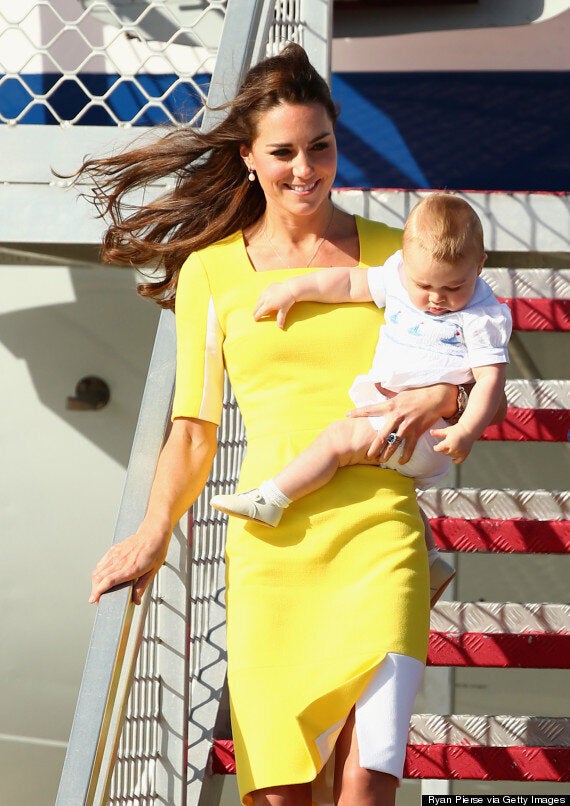 Catherine, Duchess of Cambridge and Prince George of Cambridge arrive at Sydney Airport on RAAF B737 on April 16, 2014 in Sydney, Australia. The Duke and Duchess of Cambridge are on a three-week tour of Australia and New Zealand, the first official trip overseas with their son, Prince George of Cambridge Britain's Prince William and his wife Kate, the Duchess of Cambridge, hold puppies while visiting the Royal New Zealand Police College in Wellington, New Zealand, Wednesday, April 16, 2014. The royal couple are on the last day of their official visit to New Zealand before traveling to Australia with their son, Prince George.