The UN's spokeswoman on violence against women has blasted the "pervasive" and "routine" sexist culture in the UK.
Rashida Manjoo said there is a "boys' club sexist culture" in Britain that influences perceptions of women and girls in the country possibly leading to bullying and harassment.
Following a 16 day visit to Britain, Manjoo also warned Government cutbacks have hit violence against women services and confirmed reports she was blocked from entering controversial immigration detention centre for women, Yarl's Wood.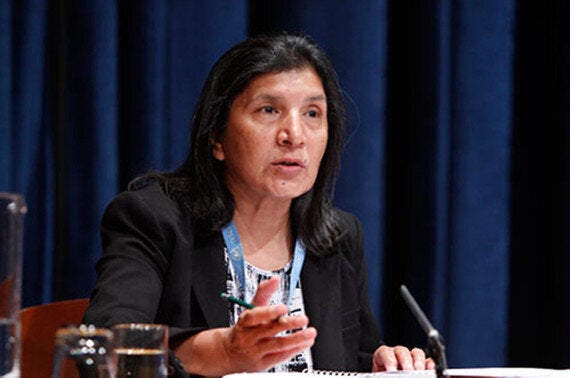 In an initial report on violence against women, the South African human rights expert said legal and policy responses focused on harmful practices, such as early and forced marriages but ignored the harms coming from a "a sexist culture that exists in the country".
She added: "Have I seen this level of sexist culture in other countries? It hasn't been so in-your-face in other countries.
"I haven't seen that so pervasively in other countries. I'm sure it exists but it wasn't so much and so pervasive. I'm not sure what gives rise to a more visible presence of sexist portrayals of women and girls in this country in particular.
"What is clear from these indications of portrayals of women and girls is that there is a boys' club sexist culture. That exists and it does lead to perceptions about women and girls in this country."
In her report, Manjoo said it was of "regret" that despite repeated requests her access to privately-run Yarl's Wood in Bedfordshire was denied.
Serco-run Yarl's Wood has been subjected to heavy criticism by human rights campaigners amid reports of sexual misconduct by staff, women being detained for long periods of time and pregnant detainees being held without justification.
Last month, Jamaican detainee Christine Case, 40, died in the centre after suffering what is thought to have been a heart attack.
The UN special rapporteur said: "I regret that, despite my repeated requests, a visit to Yarl's Wood immigration detention centre was not facilitated by the Government, and that my access to the Centre was denied, when I tried to visit it independently.
"Due to receiving information from the third sector, I was keen to speak to detainees in this facility to objectively seek information on violations being experienced."
Following visits to London, Leicester, Edinburgh, Glasgow, Belfast, Cookstown, Cardiff and Bristol, Manjoo said she had identified "isolated pockets of good practice", however, these were still not practised consistently throughout the country.
She said many groups had raised the impact of austerity measures, adding that cuts were having a "disproportionate impact" on the provision of violence against women services, as well as other areas affecting women, such as poverty and unemployment.
Story continues after slideshow...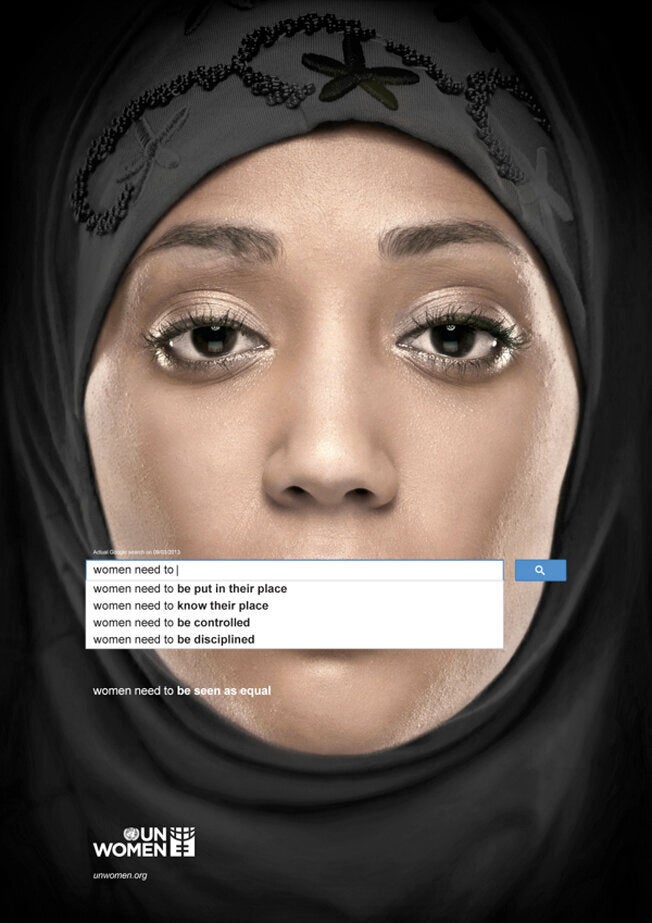 Auto-Complete Sexism
The special rapporteur said: "Access to trauma services, financial support and housing are crucial, yet current reforms to the funding and benefits system continue to adversely impact women's ability to address safety and other relevant issues."
She also raised concerns about the impact of legal aid cuts on women who have experienced domestic violence, as well as the overall numbers of young women in prison being too high.
A Home Office spokeswoman said: "Violence against women and girls in any form is unacceptable and the Government has shown its commitment to ending it.
"A comprehensive programme was drawn up for the Special Rapporteur's visit, including meetings with the Home Secretary, the Minister for Crime Prevention, and the Chief Inspector of Prisons. Several other options, including a trip to a women's refuge, were turned down by the Special Rapporteur.
"A tour of Yarl's Wood immigration removal centre was never agreed as part of this fact-finding mission."
End Violence Against Women (EVAW) Coalition co-director Liz McKean said: "The EVAW Coalition is very disappointed that Ms Manjoo's requests to visit Yarl's Wood detention centre were denied by the government.
"The UK would be among the first to criticise a foreign government which denied access to a special rapporteur.
"Jamaican woman Christine Case recently died at the facility and an investigation is ongoing. Women's organisations are very worried about multiple reported abuses at the site.
"We urge the government to talk to women's groups about urgent changes to the detention regime there."