Earlier, M&M Hair Academy in South Ealing ignored embassy officials' demand they take down the poster of Kim-Jong Un, which had the phrase "Bad hair day?" and was promoting a discount it was offering.
But the embassy, which is only a short walk from the salon, has not left it at that.
A spokesman from the Foreign Office confirmed to The Huffington Post UK that it had received a letter from the embassy about the incident and was "considering its response".
He declined to confirm the letter's contents. "We did receive a letter from the North Korean embassy regarding this and we are considering our response," he said.
HuffPost UK rang the embassy for comment but the call went unanswered.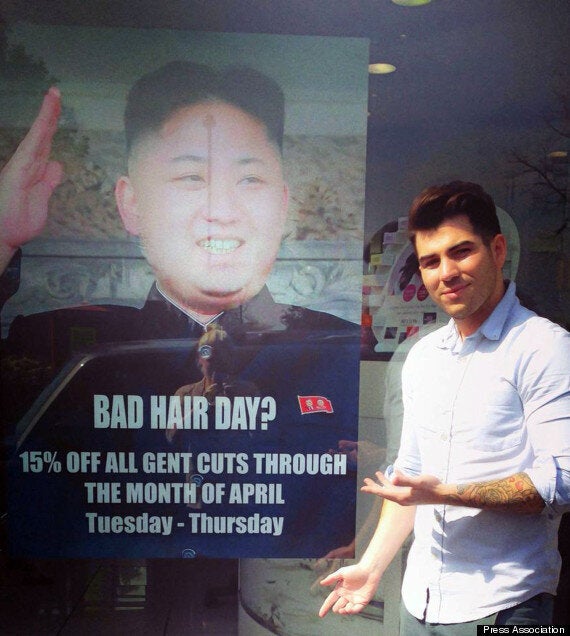 The embassy reportedly appealed for the Foreign Office to 'stop the provocation' over the poster
Karim Nabbach said: "We put up posters for an offer for men's hair cuts through the month of April. Obviously in the current news there has been this story that North Korean men are only allowed one haircut.
"We didn't realise but the North Korean embassy is a 10 minute walk from the salon. The next day we had North Korean officials pop into the salon asking to speak to the manager.
"He said 'listen this isn't North Korea, this is England, we live in a democracy so I'm afraid you're going to have to get out of my salon'."
A spokesman for Scotland Yard told HuffPostUK: "We have spoken to all parties involved and no offence has been disclosed."