Nine-month-old Prince George has been dubbed the "Republican slayer" for valiantly fighting anti-monarchist sentiment on arriving in Australia.
As the third in line to the throne is taken around the Commonwealth by parents Prince William and Kate Middleton, it has been suggested that the sight of a royal as yet totally untouched by scandal or controversy has helped give support for the royal family down under a boost.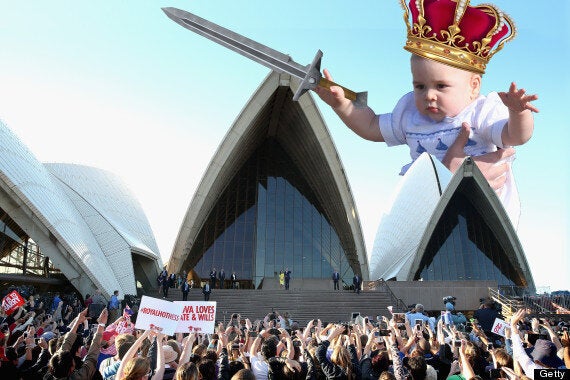 Prince George has slain Republican sentiment in Australia during his tour
A new poll shows 51% of Australians now favour keeping the British royal family as heads of state, the highest in more than three decades, the Daily Mail reported.
On Australia's Sunrise TV on Wednesday, host Shelly Horton described George as a "Republican slayer".
She added: "He is just so cute and William and Kate are such a lovely couple."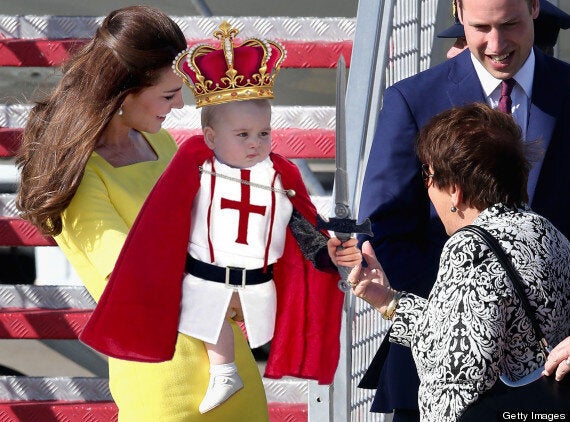 The royal baby's presence had helped cut republicanism in Australia to a three-decade low
However, some were more sceptical of George's impact on monarchist sentiment.
David Morris, national director of the Australian Republican Movement, told The Daily Mail: "We shouldn't jump to conclusions based on one poll that's held in the middle of a media frenzy about a huge celebrity royal visit.
"The British royals will always be welcome in Australia… We look forward to when an Australian head of state visits Britain and receives the same welcome that the British royal family always receives; when an Australian head of state is received as an equal and not as a colonial subject."
Popular in the Community