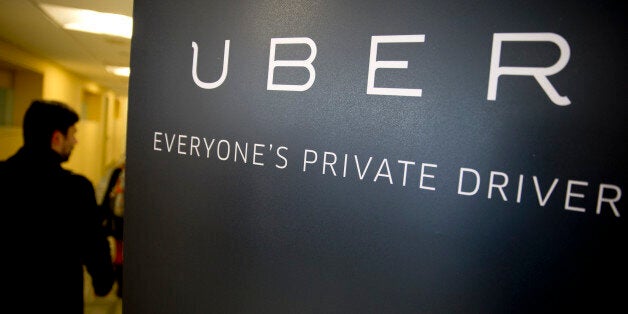 London's private hire cabs have called on Transport for London to ban cab abb services, such as Uber, from the capital's streets over concerns that they are breaching regulations.
Cab apps have rapidly gained a large user base as they connect passengers with drivers of vehicles for hire or car sharing in dozens of cities around the world.
However, the Licensed Private Hire Car Association (LPHCA), which represents the private hire operators, has said it has lost confidence in TfL's ability to bring the cab apps into line and accused them of "masquerading" as private cabs without following the same rules.
"The Private Hire Vehicles Act ensures the safety of the travelling public. There is deep-rooted concern and evidence, that new app-based operators are not playing by the rules", LHPCA chair Steve Wright said. "TfL appears to be changing its approach to suit offshore app companies rather than putting the public's safety first."
"We want to see TfL fulfil its legal obligations to enforce the law effectively, fairly and consistently and so does the travelling public," he added.
But business groups threw their weight behind Uber as an "innovative" new company in the market. A spokesman for the Institute for Directors told HuffPostUK: "Uber is a fine example of innovative digital disruption, and ultimately it will be consumers who choose which companies become a success – and not old fashioned regulators.
"We appreciate the need for a degree of regulation in this industry, but regulations must adapt to new technologies. The bottom line is that competition is good for customers and good for the economy."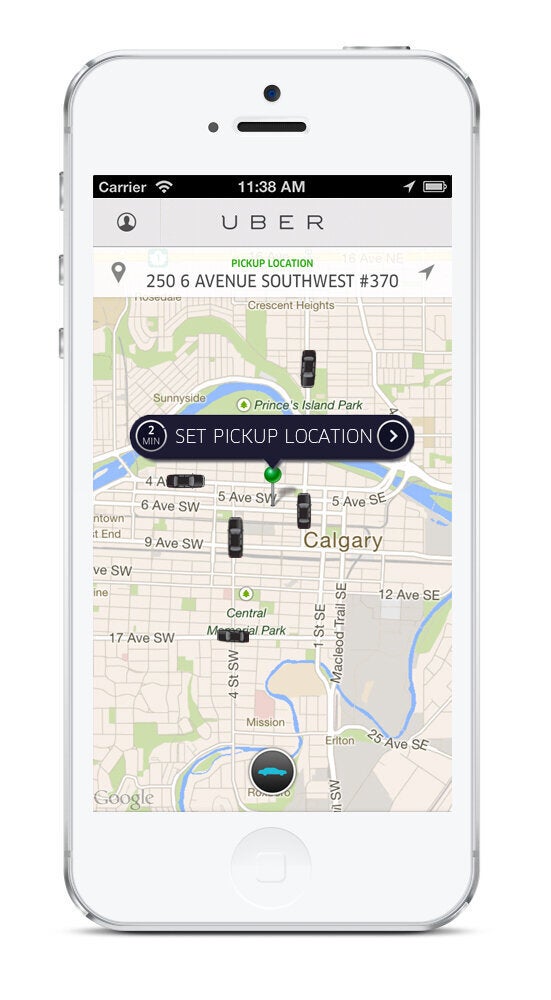 6 Facts About Uber
Transport expert Christian Wolmar, who is a Labour London Mayoral candidate, branded LHPCA's move "rather over the top".
He told HuffPostUK: "TfL have done a good job in bringing some order to the licensed cab trade and protecting vulnerable users as it was something of a free for all previously."
"The creation of apps for the trade does require a flexible approach but they are here to stay and attempting to ban them would be impossible."
Wolmar accused the group of "trying to do the same as taxi trade has been doing for years which is protecting their interests and not necessary those of the public."
Uber entered the London cab market in July 2012, with a staff of around 90 drivers. At the time of its launch, head of operations Ryan Graves said: "In London our UberX cars will be licensed and drivers will be PCO [Public Carriage Office] registered by TfL."
Justin Peters, CEO and founder of mini cab app Kabbee, said: "We connect over 10,000 drivers with a potential 400,000 passengers that have downloaded the Kabbee app – strict adherence and compliance to the industry's rules and regulations is paramount.
"In London alone, the minicab market is worth £3 billion a year, representing 70 percent of all cabs in London. Although less than 10% of cabs are booked via apps at present, the rate of adoption is rising fast and most regular cab users are already using mobile apps, as the booking experience and quality of service is better than traditional booking options.
"What's important now, is for consumers to identify the apps that are acting in their interests, without breaking the law."
Transport for London recently asked the industry for its views on how best to shape regulation to meet the rise of cab app firms like Uber.
Leon Daniels, TfL's managing director of surface transport, said: "We welcome developments that make life easier for passengers. As in many other areas of transport and retail services, apps can offer passengers the potential of better and more convenient services.
"We are asking the trades to embrace these advances in technology, which have the potential to further improve London's taxi and private hire services, and have asked them to be part of the formal process to help shape the regulatory framework in this rapidly developing area."