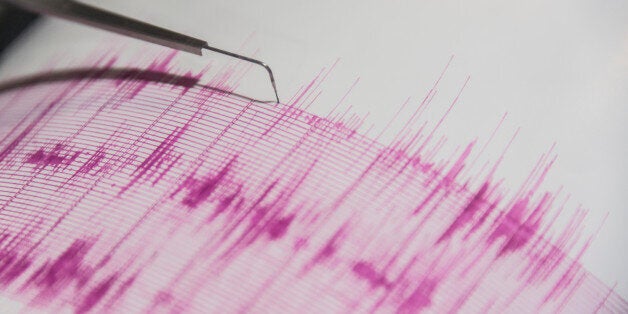 A 3.2-magnitude earthquake has hit the Oakham area of Rutland.
The British Geological Survey confirmed the quake, which was triggered at a depth of 2.5 miles at 6.07am on Thursday.
It said its seismologists are still analysing all the data.
Former English rugby union player Austin Healey tweeted: "We've just had an earthquake in Oakham. The house was shaking for about 10 secs."
Sara Dodd, who is in Whissendine, tweeted that it "felt like an explosion but without any sound".
Another resident - identified as Ali W - wrote on Twitter: "It was different to the last one... A massive bang rather than a shake."
She added that "I even thought a train had crashed at the back of us".
Dr John Park wrote: "What the hell was that. Whole house shook about 7.07am! It was either an explosion or earthquake in Rutland. Anyone else feel it?"
Kerry Rough tweeted: "woke me up. I thought the house was falling down".
Residents in parts of Stamford, Kettering and Oakham went online to say they felt the earthquake.