Two police officers have pleaded guilty to theft after being caught by their own force stealing in an undercover sting - although the more junior of the two only took two pens.
Detective Sergeant Stephen Phillips stole £250 cash while Detective Constable Jason Evans took the pens from a house they were told to search, unaware it was an "integrity test" South Wales Police had arranged after their suspicions were raised about their conduct.
Phillips, 45, and Evans, 44, thought they were carrying out a raid in connection with a series of robberies in Manchester, unaware the targeted house in Neath was rigged with secret police cameras, Cardiff Magistrates' Court heard.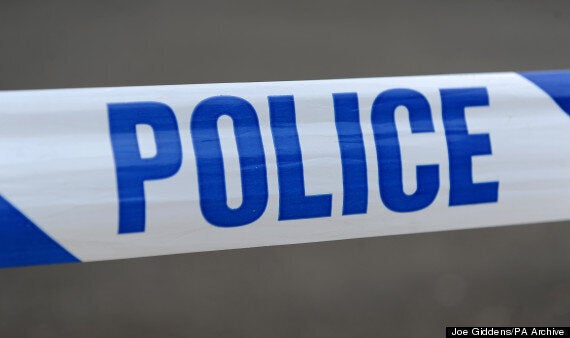 The officers stole from the house, unaware it they were under police surveillance
The force declined to tell The Huffington Post UK what specifically they were previously suspected of.
Phillips managed to lose £60 of what he stole in gambling machine before he handed the money over to other officers, the court heard.
Officers set up the fake search operation on March 4 at a house in Edith Mills Close, Neath.
Prosecutor David Roberts said the property was fitted with "covert visual and audio" and items were placed by police in the house - including around £21,000 in cash, watches, an iPhone and even Viagra.
"All the bank notes had been marked and their serial numbers recorded and photographed," Mr Roberts said.
By 6.15pm that evening, Phillips and Evans arrived at the home after being told to carry out a search operation on behalf of Greater Manchester Police to find evidence of a series of robberies in the north West of England.
And less than 15 minutes after arriving, Phillips found £240 inside a coat before placing it in his right trouser pocket.
Then, during a search of the bedroom, he found an additional £10 in a bedside table.
Describing the CCTV footage of that search, Mr Roberts said: "He looked to see if a colleague was watching him and then appeared to put something in his right trouser pocket."
By 8pm the search, which was witnessed by an undercover officer posing as homeowner "Tracy Marshall", had finished and the pair were on the way to a rendezvous point with Greater Manchester officers at Strensham motorway services in Worcestershire.
After exchanging the contents of the "raid", Greater Manchester Police noticed that £250 was missing and informed their counterparts in south Wales.
Phillips and Evans were later stopped at 1am on the M4 motorway and arrested by a member of the force's professional standards department, British policing's equivalent of internal affairs.
Officers found £190 in Phillips' wallet. A total of £60 in marked notes were recovered from the gambling machine.
Phillips admitted to taking the money, but claimed he was going to hand it over to "Tracy Marshall" because he felt sorry for her and thought that by giving her the cash she could be "recruited" as a police informant.
When Evans initially denied taking anything from the house but later cracked and said: "I am sorry. I have taken two pens. I did not have any at the time."
Judge Bodfan Jenkins said the fact the pens were worth next to nothing did not matter.
He added: "It is not the value (that is of concern). It is the breach of trust."
Judge Jenkins also warned them they could go to prison.
Evans, from Cilfrew, and Phillips, from Skewen, both admitted one charge of theft each and will be sentenced later this month.
Both officers are currently suspended from duties pending internal disciplinary proceedings.
Assistant Chief Constable Richard Lewis said: "Police officers take a vow to serve the public and uphold the law with fairness, integrity and impartiality.
"Any who fall short of those standards or who abuse their position, will face disciplinary action, the prospect of criminal prosecution and dismissal.
"As soon as the officers were suspected of acting improperly, an investigation, supervised by the Independent Police Complaints Commission, was launched which culminated in the dedicated integrity test and their subsequent arrest and suspension."