The loan system is one of the more curious topics of debate in English football this season. Clubs have loaned players for decades yet, suddenly, it has emerged as one of the ills of the game and is a particularly sore topic of conversation for Arsenal manager Arsène Wenger.
Wenger wanted to sign Demba Ba on loan from Chelsea, but they refused. When Everton requested Romelu Lukaku on loan, they agreed. Lukaku recently scored against Arsenal and since then Wenger and Roberto Martínez have traded opinions on the merits of the loan system. One journalist described Everton's ascension as a "sham" because Lukaku, Gerard Deulofeu, Gareth Barry and Lacina Traoré are all loan signings.
Sunderland have loaned five players this season. So have Fulham. West Ham have brought in four players on loan, Hull and Stoke have three and Aston Villa and Newcastle boast two loanees. The common denominator is that they are mid-to-lower table clubs who, evidently, do not merit a mention when it comes to loan system diatribes (unless Hull win the FA Cup). Premier League loanees, from Jürgen Klinsmann to Christophe Dugarry, have effected their clubs in the past without harming the system.
Chelsea and Atlético Madrid's pickle over Thibaut Courtois prolonged the debate. Courtois will, probably, start against his parent club for Atlético in the Champions League semi-final next week, which could be an ambivalent experience. Wenger believes players should be allowed to play against their parent clubs but it is easy to see why it could be a wrench and why the Premier League prevent it.
In 2004, Lomana Tresor LuaLua was loaned to Portsmouth by Newcastle for 90 days, only the Newcastle hierarchy forgot to stipulate he could not play against them. Managers had prohibited their players from facing them before, yet Newcastle were not duly concerned. LuaLua hadn't found the net all season, after all. Still, it was strange to see him line up against his teammates.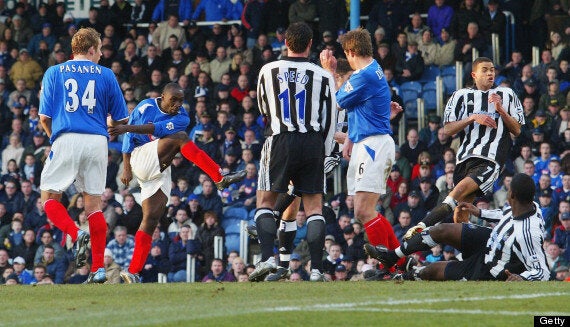 LuaLua scores an 89th minute equaliser against his parent club
At the time, LuaLua's eligibility was believed to have been owed to an administrative error as the January deadline loomed. Another theory was Newcastle did not impose any conditions after accepting a £100,000 fee. "Maybe it was saying I wouldn't do damage," LuaLua opined.
He did do damage. LuaLua's 89th-minute volley rescued a point for Pompey but he celebrated it like a winner. In front of the Newcastle supporters that had mocked him mercilessly, he pointed to the name on the back of his shirt before jubilantly ripping it off.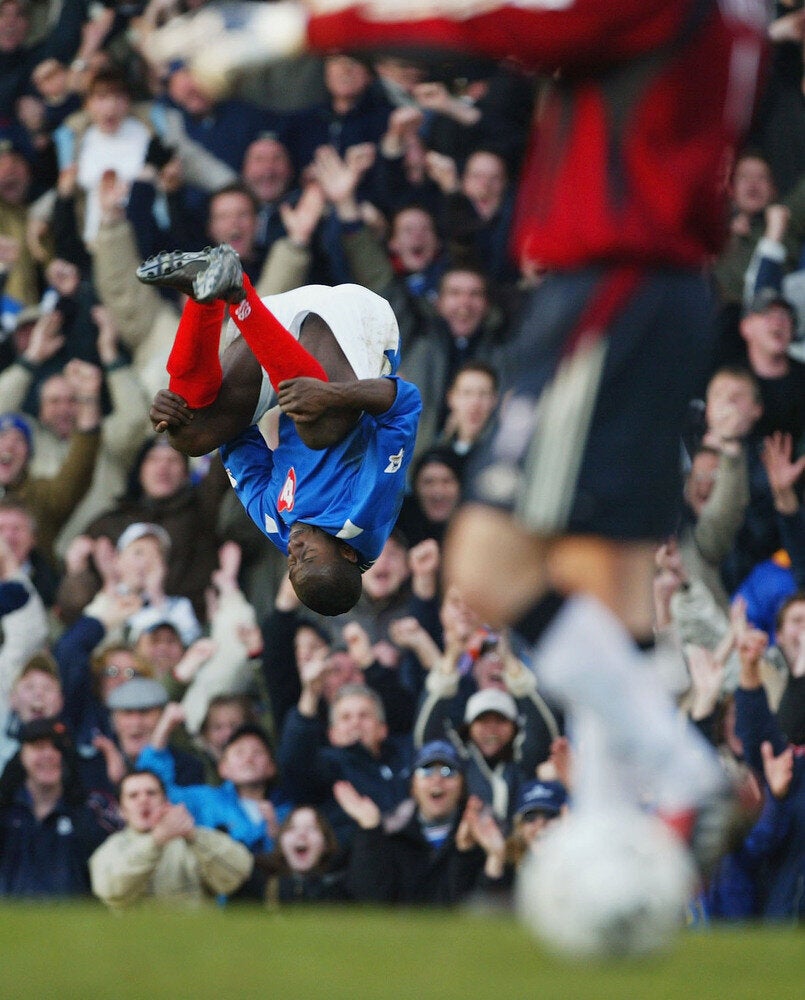 LuaLua v Newcastle
"I apologise to the Newcastle fans but they don't know what I have been through," Lua-Lua said. "I'm glad I'm somewhere where someone wants me." Robson lamented "one of our players has taken a point off us".
"I was pleasantly surprised LuaLua was allowed to play," remarked loan system advocate Harry Redknapp. Despite his apology, LuaLua admitted "to score meant a lot". LuaLua made the move to the south coast a permanent one later that year.
The incident lead to a change in legislation for the Football Association - and then the Premier League - forbidding loanees from playing against their employers. It ought to be called the LuaLua Law.