Look at a white wall for long enough and you start to entertain thoughts of punching it up with a splash of colour: a cheery yellow or calming blue, perhaps? Or maybe a racy red?
Working bright colours into the decor scheme of your home is a dramatic and playful way to make an impact, but it doesn't have to mean doing something costly that you'll regret (like going paint-happy all over the walls). Since it's easy to make a mistake with brights, it's understandable that people tend to shy away from going bold, preferring to play it safe with classic neutrals and pastels.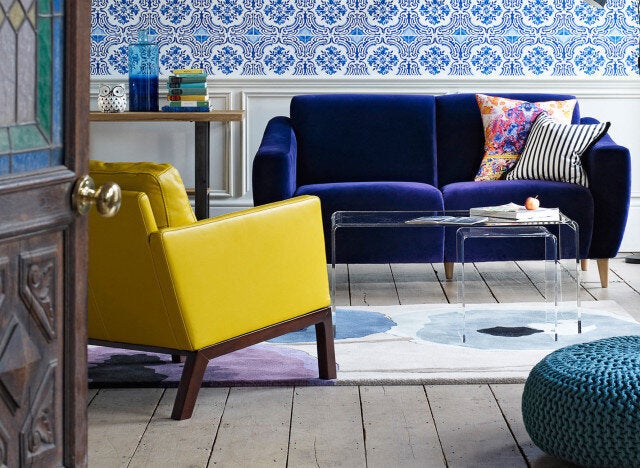 There are plenty of easy ways to inject bold colour into your home: choose brightly hued furnishings as accents around the house, or experiment with your dream colour by using it in one of your smaller rooms. You may find that colour therapy works its own magic: not only can bright patterns and colours inject a youthful touch to your space, the right colours can spruce up dreary furnishings and even give a room a cheerful ambience.
Since using bold colour to decorate your house can be a challenge, it's usually smart to start small (give a room a lift with one wall of patterned wallpaper, instead of trying to adorn every surface). Or try a DIY job and repaint an old piece of furniture that's in need of a facelift, in a vibrant, summer-ready hue. You can also experiment by introducing colour into your home with small objects: flowers, wall prints, vases - as you gain confidence and figure out how you want to integrate colour into your home on a larger scale, go bigger and bolder.
Or you can just adopt the philosophy that when it comes to colour: Go big or go home. Check out our easy tips and tricks for stylish and simple ways to decorate with bold colour below.