Lewis Hamilton chalked up three successive victories for the first time in his Formula One career with a lights-to-flag cruise in China.
The race at the Shanghai International Circuit undoubtedly lacked the drama that unfolded two weeks ago in Bahrain, but that will not worry Hamilton who is currently in the form of his F1 life.
With the best car on the grid beneath him as Mercedes have built a potential championship-winner, Hamilton has not put a wheel out of place since an unfortunate early retirement in the season-opening race in Australia.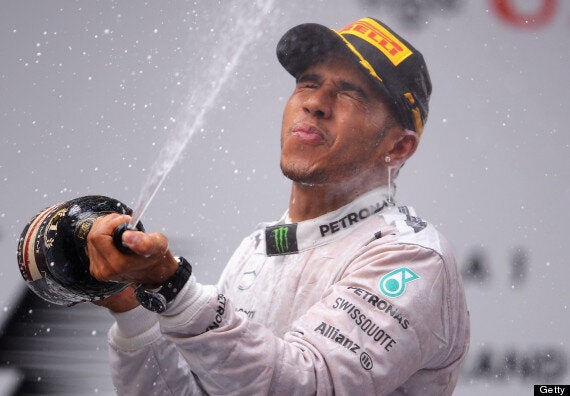 Hamilton has won three Grands Prix in a row for the first time
That, however, has proven costly for although Hamilton has gone on to to take the chequered flag in Malaysia, Bahrain and now China, three times he has had team-mate Nico Rosberg claim second place.
It means Rosberg, winner in Australia, still has a four-point cushion over Hamilton in the drivers' standings as F1 now takes a mini-break before heading back to its European heartland early next month.
Come the conclusion, Hamilton finished 18.6secs clear of Rosberg, with Ferrari's Fernando Alonso third on Marco Mattiacci's debut as team principal.
As Hamilton stormed off the line at the start and into the distance, behind him there were mixed fortunes for some of his closest rivals.
Alonso, now working under new boss Mattiacci in the wake of Stefano Domenicali resigning last Monday, was another who got a flier before a game of dodgems unfolded.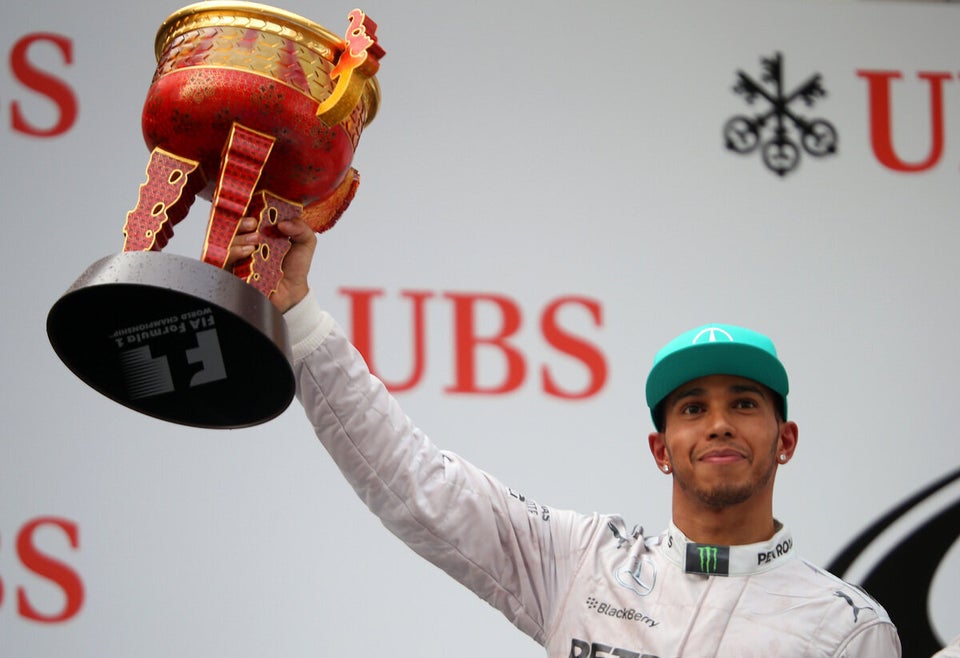 Hamilton wins Chinese Grand Prix
On the run down to the first corner Alonso banged wheels with Felipe Massa in his Williams who had flashed past Rosberg due to the German being slow away.
Despite Massa's car being lifted up off the ground by a few inches, remarkably there was no damage to either car, at least nothing that was too apparent at first.
As for Rosberg, in fighting for position through the sweeping right-hand first turn, the 28-year-old was also involved in bumper cars as he was caught by the second Williams of Valtteri Bottas.
Again, though, there was no penalty for either driver except a loss of a couple of places as Rosberg was running seventh late on lap one before a move on Force India's Nico Hulkenberg clinched sixth.
Popular in the Community