As Ian Beale (Adam Woodyatt) struggles to come to terms with daughter Lucy's shock murder, things could be getting even worse as it looks like partner Denise is about to leave him.
Fans saw Denise visit her own daughter in Cambridge in Friday's episode (18 April), where she decided to end her relationship with the businessman.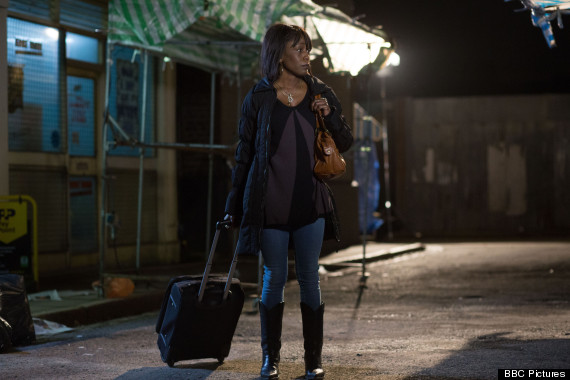 Will Denise abandon Ian?
However things don't go to plan when Denise returns to Walford ready to break the news, as poor Ian is currently devasted over Lucy's (Hetti Bywater) shock death.
As Denise struggles to decide whether she should stick by him, viewers will be wondering if the Minute Mart employee could actually be responsible for Lucy's death.
The killer's identity won't be revealed until February 2015, so fans have plenty of time to get the clues together and collate the evidence.
We've already made our prediction for who is responsible and the show's cast have got involved too.
This week's episodes will see the Beale family struggle to deal with their loss and Ian will even seek comfort from arch-enemy Phil Mitchell.
Tune in to 'EastEnders' on Tuesday 29 April to see Denise make her decision.
LIKE US ON FACEBOOK | FOLLOW US ON TWITTER