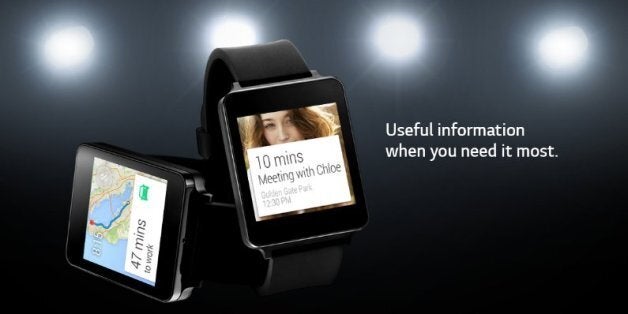 LG has unveiled new details and specs for its first Google-powered smartwatch.
The LG G Watch will be one of the first to run Google's Android Wear OS, which aims to make sending emails, texts and calls from your wrist easier than ever.
The watch will display updates like travel information, weather and sports results automatically, and take voice commands for more complex tasks.
LG said the watch will be 'always on' - meaning you won't have to press any buttons to use it. It will also be water and dust resistant.
The details were revealed in a new website dedicated to the product. But one crucial piece of data - the release date - remains obscure, including whether it will be rolled out in the UK alongside the US, or at a later date.