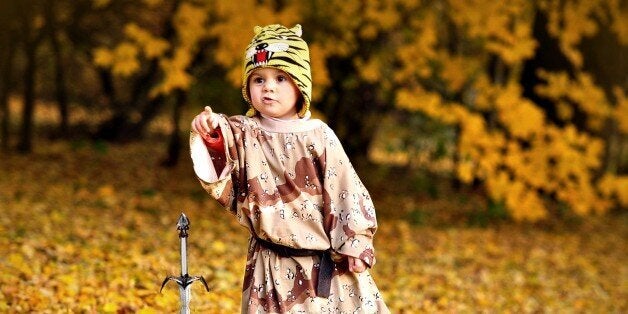 If you thought baby names such as North West, Blue Ivy or Apple were a little strange, brace yourself.
Medieval-style baby names are making a comeback and the Millicents, Wyatts and Elvinas of this world look set to give even the most *cough* creative celebrity offspring a run for their money.
Yes, according to a recent poll old-fashioned baby names are enjoying a surge in popularity while new parents are spurning fantasy names according to the results of a new poll.
Medieval-style names have rebounded despite not having been popular for hundreds of years. Among the boys names enjoying a revival are Wyatt, Audley and Peyton while medieval girls names making a comeback include Millicent, Elvina and Kendra.
But fantasy names such as Princess, Crystal and Prince are seen as the group of names at risk of falling from favour most quickly. Nearly 36% of parents surveyed said that the trend for fantasy names was already seen as outdated.
Siobhan Freegard, founder of online parenting forum Netmums which carried out the survey, said: "Baby names usually work on an 80-year cycle of popularity - but some of the Olde English baby names coming back haven't been in fashion for almost 800 years.
"However, they tick all the boxes for modern parents, being unusual but traditional, and cool but not too wacky."
Two in five of the 3,961 parents surveyed said that they picked a name that was last popular over 350-years ago while a similar number said that such names have grown in popularity in their area this year.
The new trend means that Edwardian-style names including Mabel, Stanley and Elsie, which have been particularly popular in recent years, could begin to dip in their appeal.
The Netmums poll also revealed that one in eight mums choose their baby's name before they are even pregnant.
But the most popular time to pick a name is between the twentieth week of pregnancy and the baby's birth.
Nearly 1% of new parents wait until the final day they can legally register their child's birth to choose a name, a full six weeks after their birthday.
The effects of immigration can also be seen in the names that parents are choosing for their children. 'Blended cultural' names which represent both parents' ethnic heritage are growing in popularity with 6% of those surveyed opting for a blend.