Manchester United's rebuilding job began on Wednesday, as Ryan Giggs drove into the club's Carrington training base knowing he was the interim manager, aided by allies he has known for over two decades.
Paul Scholes returned to United the day after David Moyes was sacked and will preside over training alongside Nicky Butt and Phil Neville, as the famed Class of '92 are tasked with overseeing an encouraging end to a tumultuous season.
Butt and Giggs started in United's 1992 FA Youth Cup final win over Crystal Palace, along with David Beckham and Ryan Giggs, in what was the club's first success in the tournament since 1964, when George Best, John Aston Jr. and David Sadler faced Swindon Town.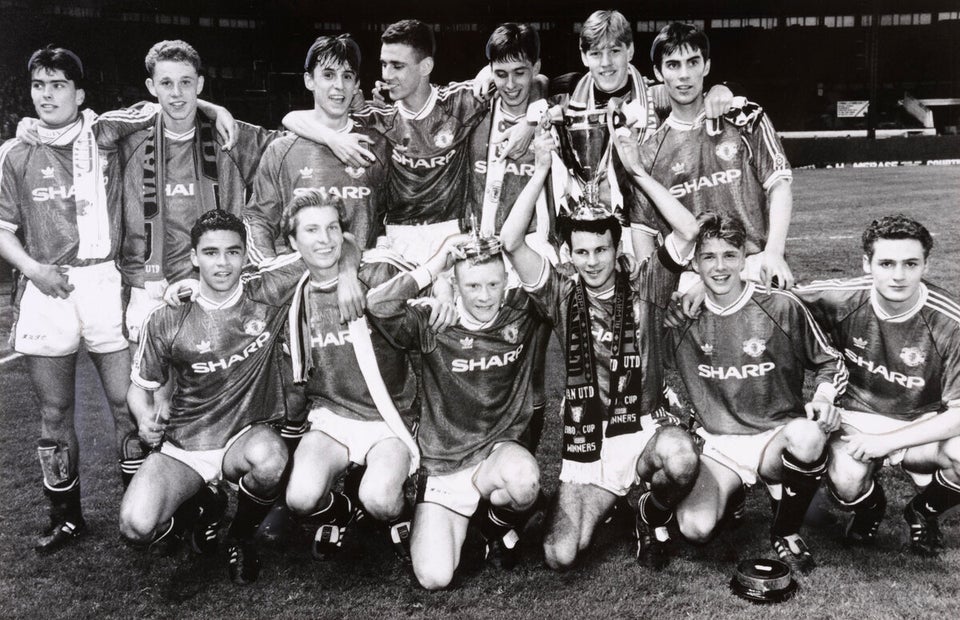 Class of 92 (and Phil Neville)
Scholes played in the 1993 final defeat to Leeds, as did Phil Neville, who captained United to the club's eighth win in 1995 against Tottenham Hotspur.
Their friendships have lasted through the decades and resulted in last year's Class of '92 film, yet now it is feasible Giggs, Scholes, P.Neville and Butt could lead United's recovery before the new manager is installed.
Popular in the Community