'Line of Duty' writer Jed Mercurio has proved he can do dialogue with the best of them - now we'll have to see what he makes of one of literature's most infamous romps.
Jed has been commissioned to adapt a new version of 'Lady Chatterley's Lover' - one of four big-budget dramas to appear in a new season of classic 20th century literature on BBC1.
The Guardian reports that Jed promises to honour DH Lawrence's original novel, and "dramatise its iconic themes in a fresh and original way".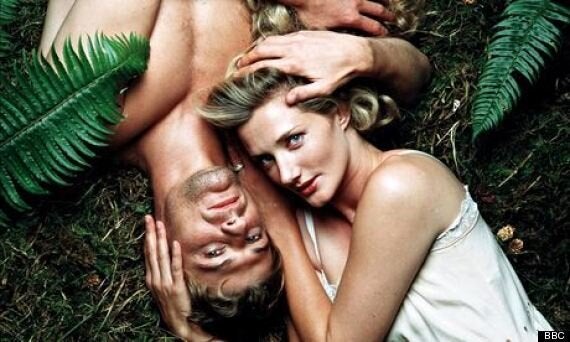 Sean Bean, Joely Richardson took on the infamous roles last time around
Never mind that - what about the sex scenes that saw the book banned from British bookshelves, until being reinstated in a celebrated trial of 1963, in which its honour as a piece of literature was stoutly defended by barrister turned story-writer John Mortimer.
'Lady Chatterley's Lover' has had a few previous outings on the screen. Viewers were most recently treated, in 1993, to the sight of a naked Sean Bean running through the trees as Mellors, the gamekeeper caught up in a torrid passion with Lady Chatterley, played by Joely Richardson.
Other titles in the season will include Laurie Lee's 'Cider with Rosie', JB Priestley's 'The Go-Between' by LP Hartley and JB Priestley's 'The Inspector Calls'.
BBC1 controller Charlotte Moore, who commissioned the dramas with BBC drama controller Ben Stephenson, said: "These four classic novels each represent a real moment in our recent history when Britain was on the cusp of great social and cultural change.
"This season of films aims to explore and contextualise the enormous changes in the way men and women lived and behaved in the 20th Century. They all tell uniquely intense and personal stories about people living in Britain 100 years ago."
Can we still be shocked? Let us know what you think of these titles below...
Popular in the Community