Touching photographs of a stranger's act of kindness towards a needy man have gone viral.
The images were taken by off-duty bus driver Surjit Singh Virk in British Colombia, Canada.
Virk had noticed a man on the same bus as him wearing plastic hairnets on his feet in lieu of shoes on a rainy Saturday.
Another passenger – a man in Muslim dress took - off his shoes and socks and proferred them to him before walking off barefoot, with Virk overhearing him explain: "You can take these, don't worry about me – I live close by and can walk."
The 27-year-old man who gave up his shoes was tracked down by Canada's QMI Agency but declined to be identified, stating that according to his Islamic faith charitable acts should be anonymous.
He revealed: "I felt bad for the guy. He was wearing plastic hairnets on his feet. I was only a two minute walk from home so I thought I could give him my shoes."
The donor is understood to have been returning from a nearby Muslim Association mosque.
Some, including Virk believe religion did not play such a pivotal part in the act.
"This wasn't charity, this was just between two human beings. No race, no religion. That was the beauty of it."
Facebook user Salim Jiwa posted the image online, with the comment: "We can really change our world with a single act of kindness per day."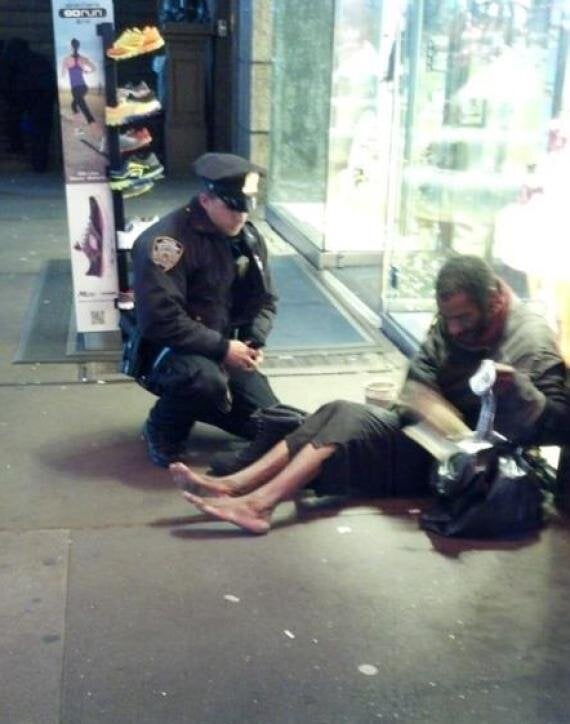 'Let's put them on and take care of you': Larry DePrimo hands the boots to the barefoot man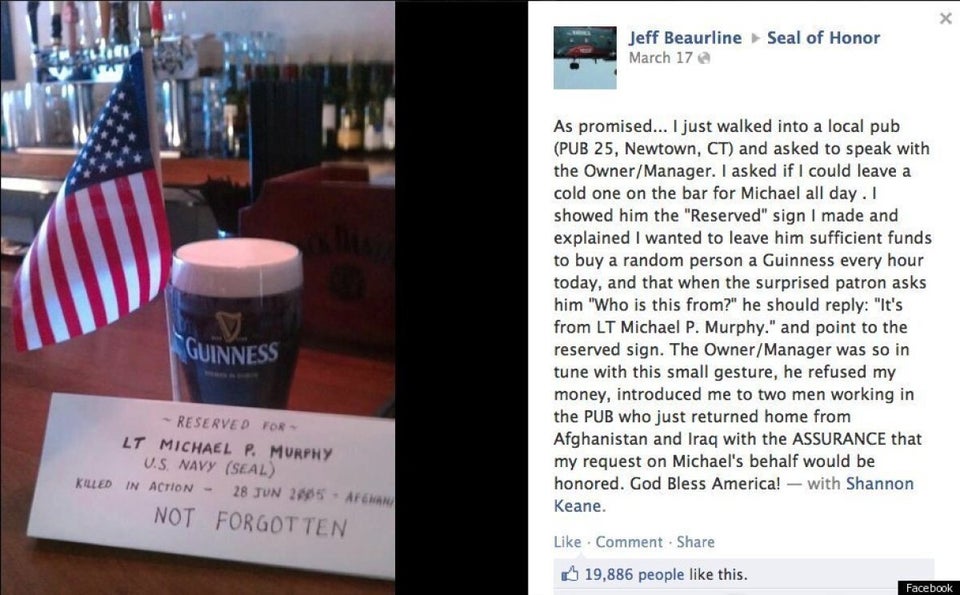 Random Acts Of Kindness