Japanese fans have taken to Twitter to share their thoughts on Avril Lavigne's new song 'Hello Kitty' and the music video which accompanies it.
Reactions from fans in Japan have been quite positive, with many questioning critics who have labelled the Japan-inspired clip as 'racist'.
Avril Lavigne's new music video
One fan has praised the singer for using the country as her inspiration, writing in a blog post: "It's a pleasure that she loves Japan and takes in Japanese culture into her song!"
Their sentiments are shared by a number of Twitter users, including one who suggests that Avril has actually been inspired by the Japanese singer Kyary Pamyu Pamyu.
"Avril is inspired by "KYARY PAMYU PAMYU", isn't it? I don't understand why she is racist at all," their tweet reads.
Another fan has addressed the issue of whether the promo is clip is racist, stating: "The thinking of "this song is discriminatory" generates real racial discrimination".
The video has since been posted again and Avril has hit out at critics via Twitter.
"RACIST??? LOLOLOL!!! I love Japanese culture and I spend half of my time in Japan. I flew to Tokyo to shoot this video," she wrote.
With thanks to our Huffington Post Japan team for their translations.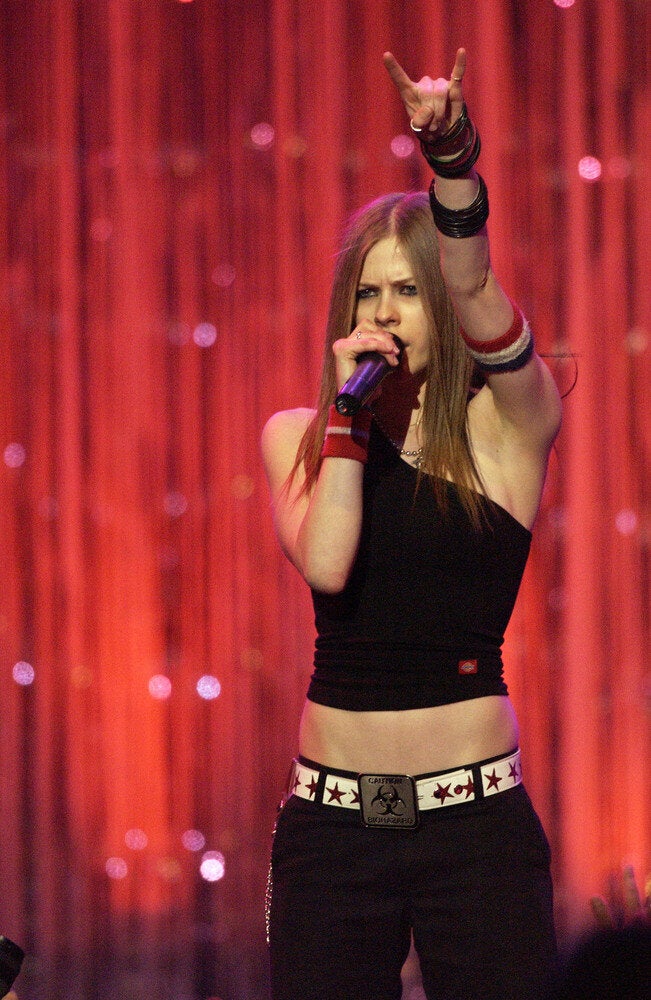 Avril Lavigne's Style Evolution