Ryan Giggs vowed Manchester United will return to their famed philosophy against Norwich City on Saturday, and intends to put the smiles back on supporters' faces.
Giggs was appointed interim player-manager on Tuesday following the sacking of David Moyes, and held his first press conference at the club's Carrington training complex on Friday morning.
The Welshman struck all the right notes ahead of the first of four matches in charge, and said he wants to restore some pride following a "frustrating" season under Moyes.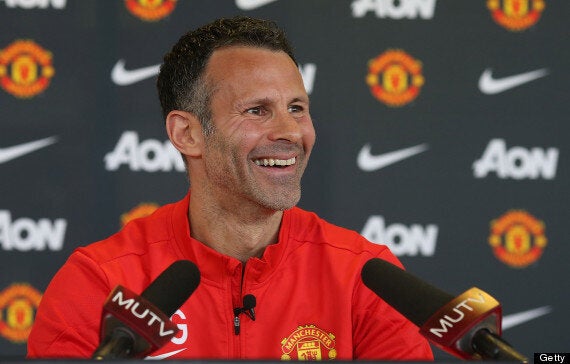 Moyes gave Giggs his first career coaching role at United last summer
"It's a proud moment for me to manage Manchester United and it's one I will enjoy," said Giggs, who will be flanked by former teammates Nicky Butt, Paul Scholes and Phil Neville in the dugout.
"It is going to be my philosophy, the Manchester United philosophy. I want us to score goals, have players winning tackles and taking chances and putting pressure on the opposition.
"I want to bring back some smiles on the faces of the fans. I can't wait for the game, the players are excited too. I know the stadium will be bouncing."
"It has been a difficult week for the club and it was a shock on Tuesday morning when I spoke to Ed Woodward (executive vice-chairman) and was told that David would be leaving. Ed asked me to take over for the rest of the season and it has been a whirlwind since then.
"It has been difficult at times. You can't really imagine what you have to do as a Manchester United manager, but I am very proud to have the opportunity to manage a club I have supported all my life and been associated with for all of my career.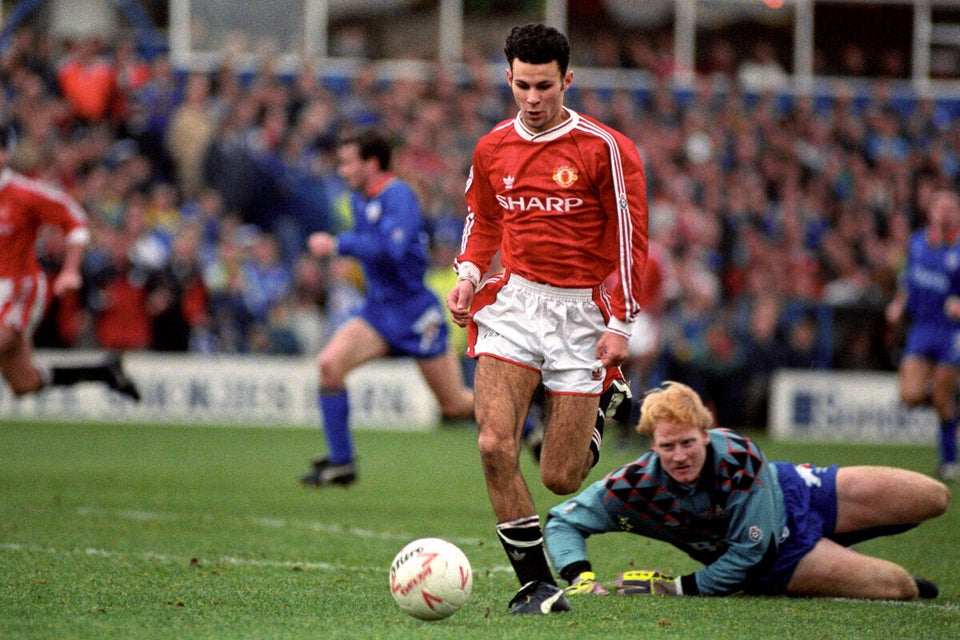 Ryan Giggs' Manchester United kits
Giggs, who was believed to have become disillusioned with Moyes' coaching and fell out with the Scot, was prevented from answering questions about his predecessor.
"I want to thank David Moyes, though, for giving me my first chance in coaching. I will never forget the day that he called me last summer and gave me the opportunity.
"But being asked to take charge of United is the proudest moment of my career and it is one that I will enjoy for the next two and a half weeks."
Giggs joked he had already rewarded himself with time running out on his playing career.
"I've just given myself a five-year contract," Giggs remarked. "I'm not sure what will happen yet, but I am still a player, so I will be available for the games.
"As for whether I will wear a suit or a tracksuit tomorrow, I haven't decided yet!"
Injured pair Rafael da Silva and Robin van Persie are the only squad members unavailable for Norwich's visit at tea-time tomorrow.