Ukip could be haemorrhaging candidates before the May elections with yet more derogatory and offensive comments revealed from its prospective councillors.
One Enfield council candidate, William Henwood, suggested the comedian Lenny Henry leave Britain to live in a "black country"
He was responding Twitter to comments from Henry that there were not enough ethnic minority faces on the BBC.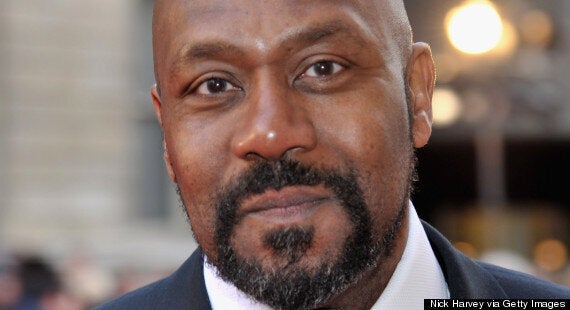 William Henwood suggested the comedian Lenny Henry leave Britain
The Ukip candidate tweeted in response: "He should emigrate to a black country. He does not have to live with whites."
He is not the only candidate to have extreme views revealed in the past week since the party's manifesto was launched. A Ukip Camden candidate Magnus Nielsen wrote on Facebook that most mosques in the UK have been "taken over" by "fundamentalists".
"Islam is organised crime under religious camouflage. Any Muslim who is not involved in organised crime is not a 'true believer', practising Islam as Mohammed commanded," he wrote on his page.
There have been a series of embarrassments for Ukip over their eye-catching media blitz, launched ahead of May's European elections.
Under the slogan "take back control of our country", other posters complain that 75% of British laws are made in Brussels and that UK taxpayers fund the "celebrity lifestyle" of EU bureaucrats.
Political opponents called the posters "divisive", with Labour's Mike Gapes saying the slogans were "racist".
Tory peer Lord Debden also said the campaign showed "Ukip stands for the worst in human beings: our prejudice, selfishness, and fear".
Mid Sussex MP Nicholas Soames, grandson of Winston Churchill, tweeted: "At a time when our country really needs to come together, the Ukip advertising campaign is deeply divisive, offensive and ignorant."
It then emerged that Ukip's now infamous poster of an unemployed British builder is actually a picture of a foreign worker, Irish actor Dave O'Rourke.
The second controversy was a picture in Ukip's European election manifesto of Lizzy Vaid, along with her ringing endorsement of the party: "I'll be voting Ukip because they're the only party listening to what people want."
Andre Lampitt, a Ukip member, had warned about Britain having "open gates to Islam". He also used his Twitter account to tell followers: "I don't want my kids learning anything about Islam it's against my HR [human rights]."
He had added: "All Muslims needs to leave Europe America and Oz,or denounce their pathetic satanic religion."
But Ukip have used the picture to illustrate how the party intends to serve [sic] "Justice and equality for victims terrorism".