Five British servicemen killed when the Lynx helicopter they were travelling in crashed in southern Afghanistan have been named by the Ministry of Defence.
Captain Thomas Clarke, Warrant Officer Spencer Faulkner, Corporal James Walters, all of the Army Air Corps (AAC) lost their lives together with Flight Lieutenant Rakesh Chauhan of the Royal Air Force and Lance Corporal Oliver Thomas of the Intelligence Corps.
Their aircraft went down in Kandahar province during a routine flight yesterday morning.
Story continues after slideshow...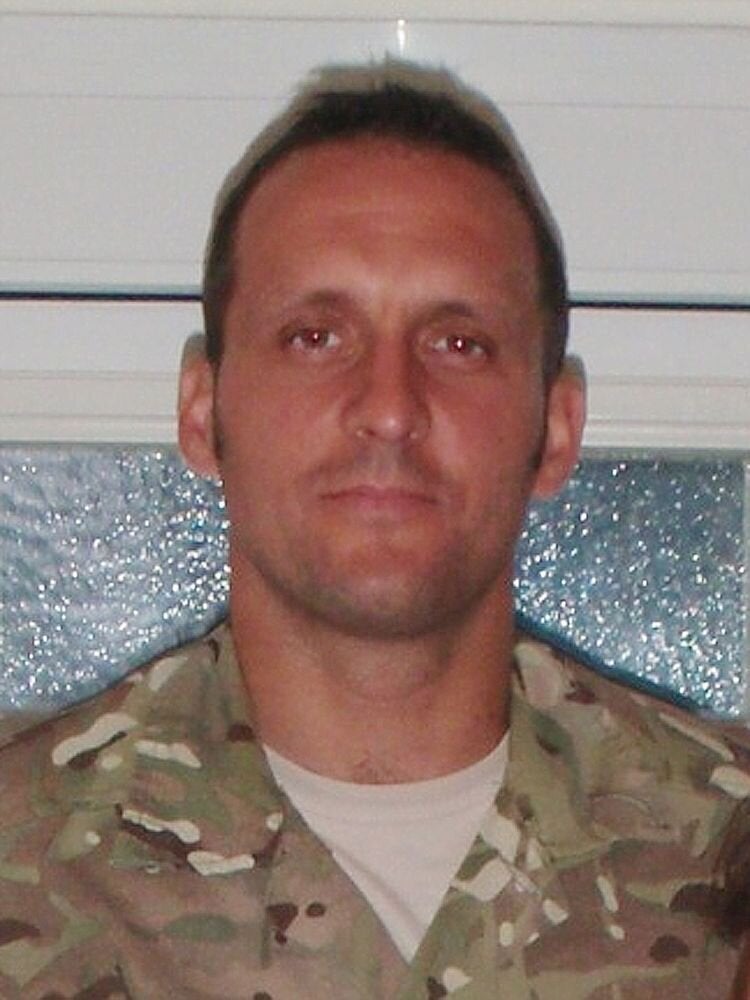 Helicopter Crash Victims
The Ministry of Defence (MoD) has denied claims by the Taliban that insurgents shot the helicopter down, with initial investigations indicating a "tragic accident" rather than enemy action.
Group Captain Richard Maddison, Station Commander at RAF Odiham, said: "I am extremely saddened to hear of the loss of Captain Thomas Clarke, Flight Lieutenant Rakesh Chauhan, Warrant Officer Spencer Faulkner and Corporal James Walters, all who served at Royal Air Force Odiham.
"My deepest sympathies are with their families and friends at this most difficult time, and also with the family of Lance Corporal Oliver Thomas, who was not from Royal Air Force Odiham but who was also on the Lynx aircraft."
The incident brings the total number of UK service personnel killed in Afghanistan to 453.
It is thought to be the third deadliest incident involving British forces in the war and the worst air disaster since September 2006, when 14 service personnel were killed in a Nimrod surveillance aircraft which exploded mid-air.
The Station Commander described the men based at RAF Odiham in north Hampshire as "professional and enthusiastic".
"As with all losses of personnel in Afghanistan, we mourn the loss of our most capable and dedicated personnel, who served without complaint and in full understanding of the risks associated with their roles," he added.
"They were fine ambassadors for their Unit and for Defence as a whole, and we shall not forget them".
Captain Clarke, 30, from Cowbridge in Wales, was described as a "rising star" in the AAC and a man who was "full of life and immensely committed to his soldiers and friends".
His family said: "We cannot express enough our devastation at the loss of a truly wonderful husband, son, brother and friend.
"Tom brought so much happiness and love to everyone he knew with his sparkling blue eyes and cheeky smile.
"He had an absolute passion for life and was the best part of us; we are all poorer today without him.
"'We carry your heart, we carry it in our heart'."
The captain, who leaves behind wife Angie, enlisted in May 2007, undertaking officer training at the Royal Military Academy Sandhurst.
He graduated in April 2008, commissioning into the Army Air Corps as a pilot, and had deployed on numerous occasions in support of training exercises.
Flight Lieutenant Chauhan, 29, from Birmingham, was on his third tour of duty in Afghanistan as an intelligence officer when he died.
Known as Rak to his friends, he was described as "bright, articulate, charismatic and loyal".
His commanding officer said: "Flight Lieutenant Rakesh Chauhan was a hugely influential and well respected officer whose enthusiasm and professionalism permeated every aspect of his work.
"Charming, funny and sharp as a tack, he was immensely proud of his role and of his service.
"An exceptional officer, he clearly had a bright future ahead of him. His loss has devastated the Station and our thoughts and prayers are very much with his family and friends".
Warrant Officer Faulkner, 38, was an "experienced aviator, loving husband and hugely dedicated father to two children" who had been deployed to Afghanistan on numerous occasions.
He first joined the Army as a Royal Engineer geographic technician in September 1992 and completed conversion to become aircrew in 2007.
His commanding officer gave him a glowing tribute, describing him as "a stalwart of the Squadron for many years".
His family said: "Spen was a loving husband to Cally and devoted father to Natasha and Jack, and will be greatly missed.
"A huge gap has been left in our hearts forever. He has been tragically taken away whilst serving his country, a job he loved. God rest his soul."
Corporal Walters, 36, known as Bungle, was a "highly respected" junior non-commissioned officer and "consummate professional" who had deployed to Afghanistan on numerous occasions.
The commander for the deployed Lynx detachment said: "Cpl James Walters was a loyal, dependable and extremely professional aviator who was a privilege to command.
"His quiet demeanour masked his extremely quick wit and he would regularly be at the centre of any debate; especially when the subject involved rugby or Cornwall."
His family said: "We cannot begin to comprehend the tragic loss of a beautiful and loving husband, daddy, son, and brother. James has left a huge hole in all our hearts".
Lance Corporal Thomas, 26, from Brecon in Powys, Mid Wales, was "young, enthusiastic and highly capable".
Having first joined as an Army Reservist in June 2011 and joined 3 Military Intelligence Battalion in July 2012, he volunteered for deployment to Afghanistan and arrived there in December last year.
His family said: "Oliver was a truly amazing person, living his life to the full, while fulfilling some of his many dreams and adventures.
"He was very much loved and will be greatly missed by his grieving family and friends."
The Lance Corporal was blessed with "a natural flair and and the happy-knack of always being able to raise a smile with his keen sense of wit", his Commanding Officer said.
"Lance Corporal Oli Thomas was the embodiment of his generation - bright, gifted with an enquiring mind and laser focused on the task in-hand."
The aircraft went down yesterday morning in the Takhta Pul district of Kandahar, some 30 miles from the Pakistan border, in what was the worst incident involving a British military helicopter in Afghanistan since the war began there in 2001.
An investigation led by the Military Aviation Authority is under way to establish the cause of the crash, but the rest of the Lynx aircraft deployed in Afghanistan have not been grounded.
After paying tribute to the victims, Defence Secretary Philip Hammond said: "Lynx Mk 9A helicopters have a good operational safety record and commanders have judged that it is safe for the fleet to continue to operate while the investigation is carried out."
The crash caused the third biggest single loss of life of British troops since the conflict in Afghanistan began and brought the total number of service personnel killed there to 453.
In September 2006 a Nimrod surveillance aircraft from RAF Kinloss in Scotland exploded in mid-air near Kandahar, killing all 14 servicemen on board, while in March 2012 six soldiers died when their Warrior armoured fighting vehicle was hit by an improvised explosive device in Helmand Province.
Yesterday's incident equals the previous worst disaster involving a British helicopter, when a Lynx aircraft crashed in Basra City, Iraq, in May 2006 killing the five service personnel on board.
The deadliest single incident for US troops came in August 2011, when the Taliban shot down an American Chinook helicopter near Kabul, killing 30 Americans and eight Afghans.
Nato forces are currently preparing to withdraw combat troops by the end of this year, with responsibility for fighting the Taliban uprising handed over to the Afghan army and police.
So far this year, 23 Nato troops are thought to have been killed in Afghanistan.