While most of Walford is trying to work out who killed Lucy Beale, 'EastEnders' character David Wicks is having a few problems of his own.
David has an awkward moment in the Square with Nikki - who he has previously cheated on Carol with - when he tries to console her over work issues.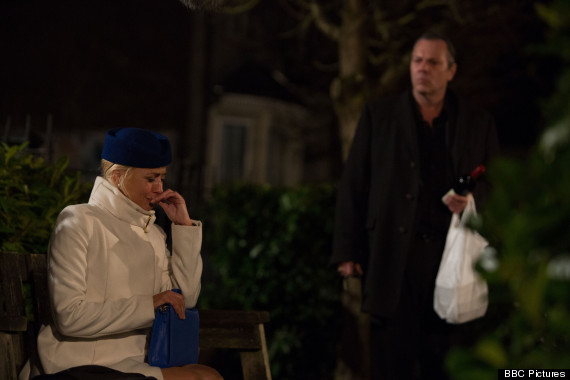 Nikki is distraught
Nikki mistakes David's kind words as flirtation and leans in for a kiss - but will he cheat again?
Elsewhere in the Square, things aren't going smoothly in the hunt for Lucy Beale's killer and the suspect list is getting longer by the day, though police aren't having the same luck with evidence.
Newcomer Lee Carter became suspect number one when detectives discovered he'd bedded Lucy the evening before her death and earlier this month, police took a DNA sample from Lee, along with the clothes he was wearing the night Lucy died.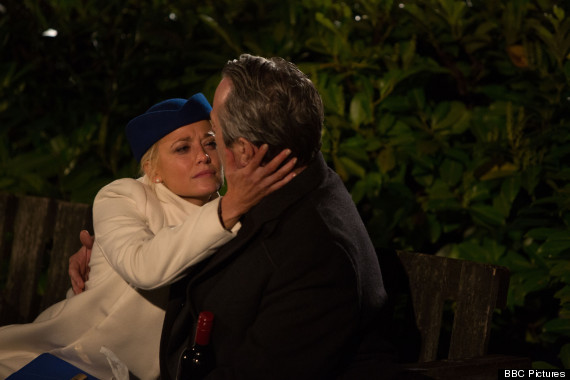 Nikki leans in for a kiss
The murderer's identity won't be revealed until February 2015, but that hasn't stopped the show's cast from guessing who it could be.
Tune in to 'EastEnders' on Friday 9 May to see David's predicament unfold.
LIKE US ON FACEBOOK | FOLLOW US ON TWITTER