A former Premiership footballer is facing questioning by police in connection with an alleged assault on a woman and criminal damage at a block of flats.
Ex-Newcastle United striker Nile Ranger has been reported to police by both a national newspaper and by a management company responsible for a block of apartments in the centre of Swindon, Wiltshire.
The Sunday Mirror reported that it had been handed CCTV footage taken by a camera at the entrance to the flats in Gordon Gardens on April 13.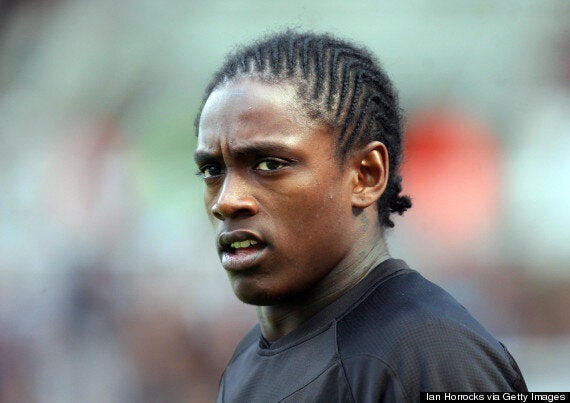 It allegedly shows Ranger - who now plays for Swindon Town in League One - unable to access the communal front door of the apartment block, and trying repeatedly to barge and kick the door in.
An unnamed woman is shown being slapped and punched three times by the 6ft 2in footballer.
Wiltshire Police said damage "in the region of £2,000" was caused to a lift door, wall and glass panel at the property.
The force said a 23-year-old man would be "contacted via his solicitor for interview by appointment".
"Police were contacted on April 23 by a building management company to report criminal damage at a residential address in Gordon Gardens, Swindon," a force spokeswoman said.
"The company were visiting to assess damage reported by residents to have happened on April 13 at approximately 4am.
"Damage caused is in the region of £2,000 of a lift door, a wall and a glass panel which was smashed.
"During the course of enquiries the company have supplied the police with a copy of CCTV of the incident which shows a man kicking and smashing the door and lift, and at one point punching a female who was with him.
"Police have been making enquiries to locate the suspect.
"As a result a man, aged 23, from Gordon Gardens in Swindon will be contacted via his solicitor for interview by appointment in connection with the criminal damage and assault.
"Police are keen to hear from the woman who was with the man on April 13 at 4am and would encourage her to come forward and speak to police."